How To Save Money On Air Conditioning Bills
Do you want to be able to rely on your air conditioner all summer long? Of course you do! There are a few things you can do to make sure your AC is ready for those long, hot Florida days.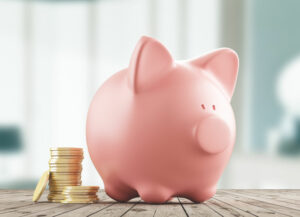 When you check on your AC system before the summer season, you lower your chances of a breakdown during the hottest days and of having to spend money on repairs, or even a replacement unit.
Follow these friendly tips to have your air conditioning system working in the most efficient and cost effective way whenever you need it!
Test Out The AC Unit
The easiest way to see if your air conditioner is in good shape is to simply turn it on and test it out! As previously mentioned, we recommend doing this before the real heat kicks in so you have plenty of time should you need a repair or replacement. Check to see:
That your air conditioner turns on
That your air conditioner stays on
That your air conditioner cools your home to the temperature on the thermostat
That your air conditioner doesn't make unusual noises
That your air conditioner seems to be running the way you remember it running last year
If there are any problems, turn off the power right away and give us a call at Wimpy's Plumbing & Air for air conditioning repair as soon as possible.
Yearly AC Maintenance
Call in our team of AC specialists annually to for air conditioning maintenance and check it out before the summer. We'll come to your home and:
Visually inspect your entire HVAC system
Test each part of your air conditioner
Change the AC filter
Clean out your air conditioner
You can learn more about the many benefits of AC maintenance here!
Sarasota-area Air Conditioning Experts
By checking on your air conditioning and having a professional attend to it each year, you can save time and money by making your AC run efficiently and finding problems before they become catastrophic. The Wimpy's Plumbing & Air team can help you get the cool air you need and want this summer. Call us for assistance today!