AC Replacement Sarasota
Are you wondering if now is the time to get an AC replacement in Sarasota, FL? Do you want a new air conditioner before summer comes so you don't have to spend time and energy worrying about the old one?
Our Sarasota air conditioning company will help you get the very best AC replacement for your home or business. We will work with you on replacing your air conditioning unit so the job gets done at a time that works for you. Call us today to schedule Sarasota air conditioning services soon!
Why choose Wimpy's for your Sarasota area Air Conditioning needs?
Our employees are fully-trained & licensed technicians so you can trust we get the job done right.
We'll show up on time and work hard to get you the very best solution to your problem.
We've been trusted in the community for 50 years!
How Can We Help?
Call us today for all your Air Conditioning needs!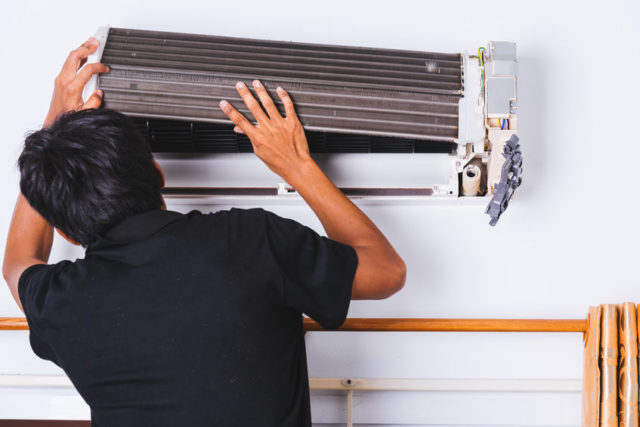 AC Installation Sarasota
Many homeowners ask us if they should replace their Sarasota air conditioning. The following questions can help clarify the situation so you can make the best decision for your home.
How old is my air conditioner? Most AC units wear out after 10-15 years.
How much would it cost to fix my air conditioner? If you need AC repair in Sarasota that costs more than half of what you would pay to replace it, you may want to choose AC replacement instead.
How many times has my air conditioner needed repair recently? If you called frequently for AC repair in Sarasota, it may be time for an AC replacement.
Are you cool enough? If you can't cool down, you may need a new Sarasota air conditioning unit.
Top AC Replacement Sarasota
When you choose Wimpy's to do your AC replacement in Sarasota, you'll get great service at a great price.
We'll start by coming to you to assess the situation. If we think AC replacement is right for you, we'll let you know and get to work matching you with a new air conditioner. Once you choose your AC, we'll get your Sarasota air conditioning installed right away. We'll check each part as we go and make sure it is cooling effectively before we leave.
At Wimpy's Plumbing and Air, we have experience working with all makes and models of air conditioners. If you're ready for AC replacement in Sarasota, FL, we'll be there soon to help you stay cool this summer!