Pipe Service in Sarasota
Your piping system is more extensive than you may realize, and the basic building block of your plumbing system is the pipe. Your pipes are responsible for bringing water into and distributing water throughout your home, as well as for removing wastewater from your home in a convenient and hygienic manner. Unfortunately, there is no way in which to guarantee that your piping system is going to stand the test of time.
Call to find out why Wimpy's is the best drain and sewer service around!
Why choose Wimpy's for your Sarasota area Drain & Sewer needs?
Our employees are fully-trained & licensed technicians so you can trust we get the job done right.
We'll show up on time and work hard to get you the very best solution to your problem.
We've been trusted in the community for 50 years!
How Can We Help?
Call us today for all your Drain & Sewer needs!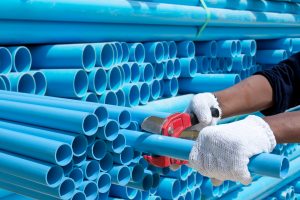 Issues with pipes can develop anywhere in the world, of course, but it is a widely known fact that water in Florida is particularly corrosive. This can lead to a number of problems, even with copper piping. If you require any new piping services, or if you are in need of repiping in Sarasota, FL, remember that the sewer and drain experts at Wimpy's Plumbing & Air are the ones to call.
Pipe repair
Pipe replacement
Repiping
Pipe bursting
Why Do You Need Pipe Services?
Contact a Sarasota plumber today to learn more about the piping and repiping services that we offer.
Pipe Replacements
If and when you do encounter problems with your plumbing system, you need a professional plumber to assess the condition of the pipes within that system. In some instances, repairs may be possible. When we take all factors into consideration, though, including the age of your pipes and the materials that they are composed of, it may so happen that a full pipe replacement is in your best interest. If this is the case, then you can count on our team to complete your pipe replacement with the skill and expertise that defines our service, and to use components and materials of the highest quality throughout the process.
We use trenchless technology to make sure that your property is not torn up in the process. The days of having your yard ripped up and excavated are gone. Our plumbers will get the job done without making a mess.
Hard Water
As we've mentioned above, the water here in Florida is extremely corrosive. This is a serious issue for very old pipes, which may be manufactured with materials long out of use. Even for newer, generally reliable copper piping systems, though, this corrosive nature of our water often proves problematic. Pinhole leaks can develop in copper piping, and even these small leaks can lead to serious water damage, as well as vast amounts of wasted water over time. Oftentimes, when a slab leak is being repaired, preventative repiping is advisable to prevent future issues. It may also benefit you greatly to consider preventative repiping before such issues develop, so that you can avoid potential damages and headaches down the road.