AC Installation in Sarasota
Life in Florida is wonderful but it can get so hot in the summer! You need an air conditioning unit that will work all day long, even when it's sweltering outside.
If you feel like your A/C isn't cutting it anymore or you're wondering if you can get cooler, call the A/C experts at Wimpy's. We'll help you evaluate whether air conditioning installation in Sarasota, FL is the best option for you right now. If you choose to get a new air conditioner, our trusted Sarasota air conditioning company will get it put in ASAP so you can get cool again soon!
Why choose Wimpy's for your Sarasota area Air Conditioning needs?
Our employees are fully-trained & licensed technicians so you can trust we get the job done right.
We'll show up on time and work hard to get you the very best solution to your problem.
We've been trusted in the community for 50 years!
How Can We Help?
Call us today for all your Air Conditioning needs!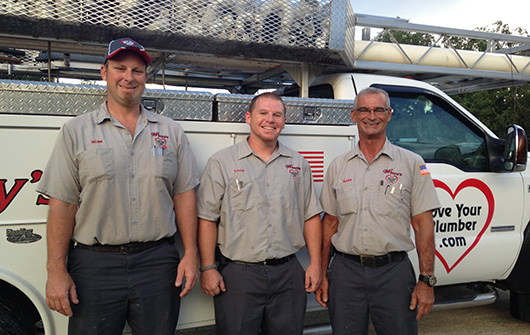 When we work with people to evaluate their homes for A/C installation, here are the factors we have them consider…
The age of the current air conditioner. Most units last 10-15 years, though a few go well beyond that. However, older units break down more often and aren't as efficient as newer ones.
The cost of needed repairs. If your A/C needs to be fixed and air conditioning repair will cost more than half the cost of an A/C installation, we recommend the new air conditioner.
The comfort level in the home. If your older air conditioner is working at its maximum capacity but you're still too hot, the best option is usually to replace it with a new unit.
The frequency of breakdowns. Even if your repairs aren't expensive, they will add up after a while. Also, frequent breakdowns indicate an air conditioner that is struggling. At some point, you'll need to replace your A/C to stop the cycle.
Our AC Installation Process
As soon as you decide that air conditioning installation in Sarasota, FL is right for you, we'll help you find a great new unit. We'll match your new A/C to your needs and preferences to help ensure your total satisfaction.
We'll never install an air conditioner that comes from a company we don't trust. In fact, we won't install one that we wouldn't put in our own homes! Every A/C unit installation in Sarasota that we do is performed according to manufacturer standards and specs. Once we know each part is working well, we'll test it and make sure you are completely satisfied with the way it is cooling your home
In order to stay cool this summer, call us at Wimpy's as soon as you realize you need air conditioning repair in Sarasota, FL. Our skilled techs will be there soon, ready to do whatever it takes to get your air conditioner running well again. Call to make your appointment for Sarasota air conditioner repair today!