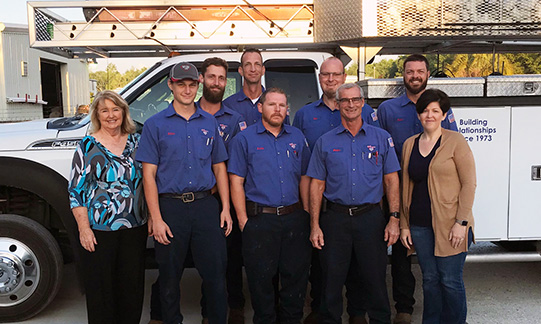 Join the Wimpy's Family
Thanks for your interest in Wimpy's Plumbing & Air, we are always looking for talented technicians to join our growing team. Please fill out the form below, and we will reach out to you if we think you are a good fit!
Job Listings
Licensed Plumber
Plumber
Are you dependable, resourceful and responsible? Do you have lots of energy, a good work ethic and loads of common sense when it comes to Plumbing service work?

Do you see yourself making over $100,000 a year?

Do you have at least 3 years of residential Plumbing service experience? Do you also have a list of 2- 3 solid references to prove it?

Are you willing to do Plumbing work to a higher standard to the current code, do top notch over the top installations and give customers wow customer service every time?

Do you see yourself on a winning team where everyone respects and helps each other?
Wimpy's is looking for an experienced Plumber to join our Sarasota, FL team and undertake a variety of plumbing tasks. A successful plumber must have a thorough knowledge of plumbing code and practices. They are diligent and professional individuals with a practical mind for problem solving.
Responsibilities:
• Knowledge of re-pipes and re-drains
• Diagnose and solve stoppage issues
• Repair and replace fixtures
• Create basic job site drawings with waste and water layouts
• Be willing to learn how line and coat waste piping
• Be willing to cross train in HVAC
• Be willing to learn how to Hydro jet and Mill waste piping
Skills:
• Proven experience as a service plumber
• Solid understanding of water distribution and disposal systems in residential homes
• Ability to handle plumbing tools and equipment (propress, cameras, etc)
• Working knowledge of pluming codes
• Good communication and interpersonal skills
• Friendly with a great deal of patience
• Good physical condition and strength with the ability to work in awkward spaces
• Valid Driver's License with clean driving record and have your own vehicle
About us:
We are in Sarasota, FL seeking a full time professional Plumbing technician who really knows his stuff.
What is most important to us is that you have the communication skills to educate and help customers make proper Plumbing decisions.
We follow the motto no man left behind! This is the key to being a team player.
We are a high- profile service company that is growing at a rate of light speed (ok, maybe closer to 20% a year.). Please remember- This opportunity is only for people with a clean and valid driving record and the ability to pass a drug test.
Bonus- if you have experience in other trades that we offer our customers ( HVAC, and Pipe lining) this is to your advantage at Wimpy's. If you do not know more than one trade, you will need to be open minded to learning other trades.
Job Type: Full-time
Pay: $60,000.00 – $100,000.00 per year
50 Years of Fun & Service
We've been in business since 1973 and have seen and done it all.