Video Camera Inspection
When you call Wimpy's Plumbing & Air for your sewer system needs, you'll receive the finest service possible from Sarasota plumbers trained to use the best in technology, such as video camera inspection equipment. We have a professionally trained team of plumbers, including Florida State Licensed Master Plumbers! We'll see that the job is done right and on time.
Wimpy's Plumbing & Air offers video camera inspections for plumbing in Sarasota, FL, and the surrounding areas.
Why choose Wimpy's for your Sarasota area Drain & Sewer needs?
Our employees are fully-trained & licensed technicians so you can trust we get the job done right.
We'll show up on time and work hard to get you the very best solution to your problem.
We've been trusted in the community for 50 years!
How Can We Help?
Call us today for all your Drain & Sewer needs!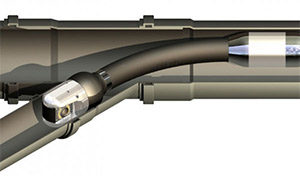 Why You Need Sarasota Plumbing Video Camera Inspections
Sarasota plumbing repair jobs were once a matter of guesswork. When a professional plumber handled the job, it was educated guesswork, but it was still guesswork that relied on trial and error before finding the best solution to a problem. However, this is no longer the case. Thanks to technology like video camera inspection equipment, plumbers can discover the nature and location of plumbing issues and then find the best and quickest way to solve them. This saves time, money, and future problems.
View the problem
Come up with a plan
Repair the issue
Professional Sewer Video Camera Inspections
You can't see the inside of your Sarasota plumbing on your own, of course, but a plumber who has the right equipment can. The video camera inspection equipment used in plumbing are miniaturized digital devices mounted onto the end of a long fiber–optic cable, along with a small but powerful LED light. The plumber feeds the camera down into a drain, and wheels along the front of the cable move the camera down into the plumbing system.
The fiber–optic cable is long enough to allow the Sarasota plumber to inspect the entire length of a sewer line if necessary. The camera sends back images from the inside of the pipe to a monitor. The plumber uses the images to determine what specific issues are in the plumbing and how best to deal with them. The plumber can also record the images to allow you to look over the plumbing yourself and see what work needs to be done
Sewer Services
Our technicians will assess your sewer system and troubleshoot issues until they're sure about what you need to have fixed. Then they'll recommend the repairs and get started as soon as you approve.
Providing the best quality service with the right equipment is just another day on the job for us at Wimpy's Plumbing & Air. You can count on our team of plumbers in Sarasota to bring the top technology to your home for whatever work you need done. If a video camera inspection is the right tool, we'll put it to use so that you receive the best job possible. Call today to arrange for service.
When to get a Video Camera Inspection on Your Sewer
When you have a blockage or stoppage in your plumbing system that cannot simply be plunged away or is unresponsive to basic drain cleaning techniques, video camera inspection services can prove immensely useful. Because this process allows your plumber the opportunity to peer directly into your drain and sewer system, that plumber will be able to ascertain the exact cause of your issue. By figuring out exactly where the blockage is, as well as what type of blockage or stoppage you are dealing with, your Sarasota plumber will then be able to go about resolving the problem in a successful manner.
The last thing that we would ever want to do is to waste our customers' time. That is why we go above and beyond with our services in order to eliminate guesswork from the equation entirely. When you run into a stubborn blockage or stoppage in your drain and sewer system, remember that you can count on us to put our video camera inspection equipment to good use. Contact us today to schedule service.