Sarasota Plumbing Repair
As your experts in Sarasota plumbing repair, the plumbers at Wimpy's Plumbing & Air can help with problems big and small. From dripping faucets that drive you crazy to sewer line clogs or backups, we'll help you get your home back in working order fast.
Call our expert Sarasota plumbers as soon as you notice a problem because even tiny issues can become big ones if you give them time.
Why choose Wimpy's for your Sarasota area Plumbing needs?
Our employees are fully-trained & licensed technicians so you can trust we get the job done right.
We'll show up on time and work hard to get you the very best solution to your problem.
We've been trusted in the community for 50 years!
How Can We Help?
Call us today for all your Plumbing needs!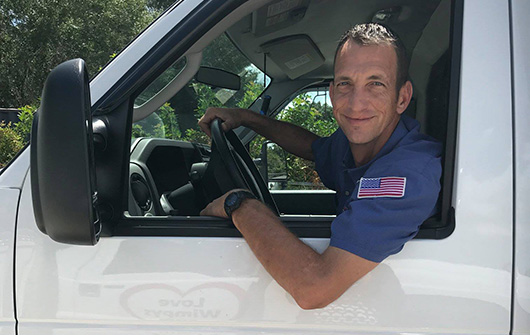 Why Wimpy's for Sarasota Plumbing?
We are an affordable plumber in Sarasota who specializes in great customer service. We'll be honest with you, always telling you what we find and how much it will cost to fix it. And you can count on us to get the repair done right the first time!
Your Sarasota plumbing system has a huge job to do! Even when you're not thinking about it, that system removes waste from your home and brings in clean water for your cooking, drinking, and cleaning needs.
Our plumbers are all licensed and insured so you can trust the work they do. We also require them to submit to background testing and drug testing, so you can feel comfortable with them when they're working in your home. We give them the very best equipment, so they have what they need to do their jobs well.
When it's not working, you can have major problems. That's why we promise to get to you quickly and make needed repairs efficiently, so you can get back to your normal life. Whether you have a toilet that perpetually overflows or you've found burst pipes, we'll take care of the problem fast.
Sarasota's Plumbing Repair Experts
Facing plumbing repair in Sarasota, FL doesn't have to be daunting. It might feel overwhelming, but you don't have to worry. When you call Wimpy's Plumbing & Air, your plumber in Sarasota, you can take a deep breath and relax. We'll take the stress and strain away by assessing the situation accurately and devising a solution that is specific to your home and your needs. From drain cleaning in Sarasota to leak detection and repair, we can handle it all.
We'll run our plan by you, answering any questions or concerns you might have. Once you agree to the plan, we'll get to work and do whatever it takes to get your plumbing up and running again.
From clogged drains to sewer repairs and everything in between, the plumbers at Wimpy's Plumbing & Air are ready and waiting to tackle our plumbing repair in Sarasota. Call for an appointment today!
If you are having trouble with your water quality or would like to test for the presence of hard water, call Wimpy's Plumbing at (941) 322-1911 or schedule an appointment using our online form. We would be happy to come out, diagnose your water quality problems, and give you an estimate for fixing them.