Slab Leak Detection Sarasota
Concrete slab foundations are quite common in home construction. And while a concrete slab makes an excellent and easy foundation for homes in our climate, it can become a major hassle should a leak occur in the pipes underneath it. Slab leaks in Sarasota have the potential to damage the foundation so severely that you may have to spend thousands of dollars renovating your property.
Detect slab leaks early by calling us at Wimpy's Plumbing & Air to determine whether you could have a slab leak in Sarasota and to find its exact location.
We carry the right equipment to detect slab leaks quickly, and we will recommend the proper service for slab leak repair. Our team of friendly, expert plumbers will work closely with you to make sure that you understand every step of the process, keeping you informed about what we find and about our pricing. Call us as soon as you suspect a slab leak at your Sarasota, FL area home.
Why choose Wimpy's for your Sarasota area Plumbing needs?
Our employees are fully-trained & licensed technicians so you can trust we get the job done right.
We'll show up on time and work hard to get you the very best solution to your problem.
We've been trusted in the community for 50 years!
How Can We Help?
Call us today for all your Plumbing needs!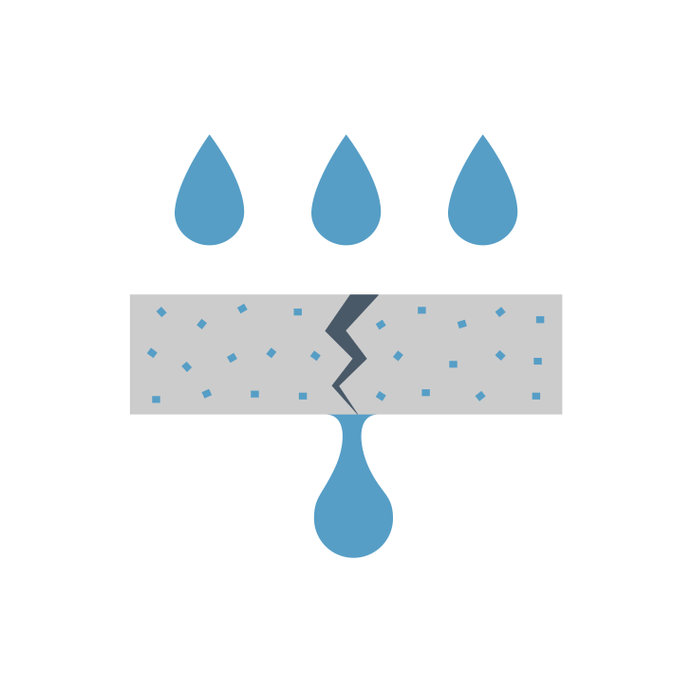 What is a slab leak?
Slab leaks may occur for any of several reasons, so it is difficult to detect the source on your own. But with the right equipment, your plumber can determine whether the leak is due to environmental influences or the natural corrosion of the piping materials over time.
When pipes begin to corrode, they will continue to corrode and eventually wreak havoc on your home. The natural corrosion of pipes is inevitable, though it should happen for decades after their installation. However, pinhole leaks have been known to occur with no explanation, so even some newer pipes may leak for this reason. Leaks commonly occur in hot water lines, as the heat may react with the soil in the pipes and lead to premature corrosion.
A slab leak in Sarasota could also be due to poor installation and faulty connections. And sometimes, a slab leak is due to environmental factors in the area. A disruption in the area surrounding the pipes is one potential source of damage, such as nearby construction. Abrasion and vibrations can grate on the pipe until it suddenly leaks.
Slab Leak Repair
If you suspect that you need a slab leak repair in Sarasota, FL, don't hesitate to call us. In fact, call us as soon as possible. Slab leaks can be present for a long time before you have any idea they are there and they can do quite a bit of damage if you decide to wait. If you hear water running when nothing is turned on or you feel like your water bills are too high, call us at Wimpy's today!
Because nobody wants to encounter another slab leak after resolving the first one, repiping may be the best option to consider when it comes to slab leak repair in Sarasota. As corrosive as Floridian water can be, replacing your leaking pipe entirely just may make the most sense. Our plumbers will ensure that the right materials are used to stand up to the test of time, so that you don't have to deal with the headache of a slab leak again before long. Contact us today if you'd like a repiping estimate.
Slab Leak Detection
Do you suspect a slab leak in your Sarasota home? Pay attention to the following signs, and call a plumber right away to schedule professional slab leak detection in Sarasota, as this can save you a lot of trouble later on:
The sound of running water from an unknown source.
Warmth radiating from your floors.
Water pooling up around the perimeter of the property.
A spike in your utilities.
Reduced water pressure throughout the home.
Interested in learning more about slab leaks in Sarasota? Reference our informative blog content!