Water Heater Service in Sarasota
While you can certainly heat water reliably and affordably with the use of a tank water heater in Sarasota, FL, you must remember that the only way in which you can hope to do so is to schedule your tank water heater installation, replacement, repair, and/or maintenance services with a skilled water heater professional. Just call Wimpy's Plumbing & Air to do so. When it comes to quality tank water heater services, our plumbers are the ones to turn to.
Call to find out why Wimpy's is the best service around!
Why choose Wimpy's for your Sarasota area Plumbing needs?
Our employees are fully-trained & licensed technicians so you can trust we get the job done right.
We'll show up on time and work hard to get you the very best solution to your problem.
We've been trusted in the community for 50 years!
How Can We Help?
Call us today for all your Plumbing needs!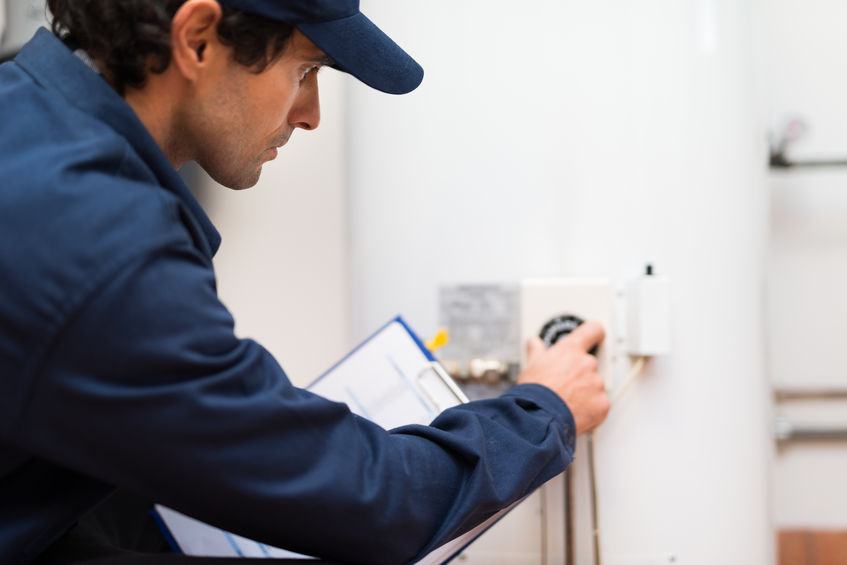 You've no doubt heard something referred to as "an oldie, but a goodie" at some point. This old saying could easily be applied to tank water heaters, which have long been a favorite among homeowners seeking effective, efficient water heating. However, don't let their long history fool you. Tank water heaters are anything but dated or out of fashion.
Wimpy's Plumbing & Air provides tank water heater services near Sarasota, FL, and the surrounding areas.
Quality Service
On-time Technicians
Professional Cleanup
Fair Pricing
What Is A Tank Water Heater?
A tank water heater stores hot water in a storage tank, which is why these types of systems are so reliable, especially in instances of heavy hot water usage. While some homeowners may worry about inefficiency stemming from standby energy loss, in which heat from within the tank transfers out to the air surrounding it, modern tank water heaters are now more efficient than ever before. It is also possible to add additional external insulation to many makes and models. If you want to know that you'll have hot water when you need it, and that you'll have enough of it to get you through periods of heavy usage, then a tank water heater may be just what you're looking for.
Water Heater Installion, Repair & Maintenance
Call us at Wimpy's as soon as you realize you need to have your water heater worked on. Our experts are standing by ready to assist with your needs. Contact us today!
Tank Water Heater Installation
The installation of a tank water heater is not a job just anyone can handle. You must know if your water heater is correctly sized for your needs, and to ensure that it is installed with skill and expertise. Otherwise, you risk suffering water damage to your home, as well as an unreliable and inefficient performance from your tank water heater.
While there are many great water heaters on the market today, the fact remains that no mechanical system or appliance is going to last forever. Eventually, you'll find that you require a tank water heater replacement. When you do, just give us a call so that we can get the job done promptly and properly.
Tank Water Heater Repairs
Have you noticed that your tank water heater is not functioning as reliably as it used to? Are you running out of hot water, or paying far more in order to heat water than you have previously? Any such problems serve as an indicator that there is something wrong with your tank water heater. The sooner that you schedule tank water heater repairs with one of our plumbers, the better off your system is going to be.
Tank Water Heater Maintenance
We can help you to keep your tank water heater repair needs as few and far between as possible, though. You just need to give us a call to schedule tank water heater maintenance with a member of our staff. Contact us to schedule service, and we'll regularly inspect and tune up your system so that it continues to excel in its operation.