Tankless Water Heater Service
The tank water heater has long been the most popular type of water heater in the residential sector. However, these days you'll find that it is far from your only option. If you are interested in branching out and potentially heating water in a more efficient manner, then you may want to consider the use of a tankless water heater in Sarasota, FL.
Call to find out how Wimpy's can come to your aid.
Why choose Wimpy's for your Sarasota area Plumbing needs?
Our employees are fully-trained & licensed technicians so you can trust we get the job done right.
We'll show up on time and work hard to get you the very best solution to your problem.
We've been trusted in the community for 50 years!
How Can We Help?
Call us today for all your Plumbing needs!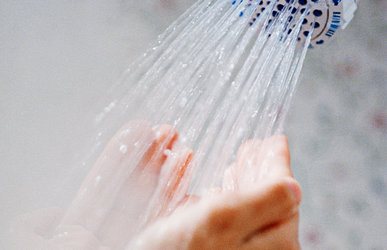 Are you trying to cut back on your energy use? Then switching over to a tankless water heater may be the right course of action. While tankless water heaters are certainly more expensive to purchase than tank models, they heat water more efficiently.
They don't store water in a tank, which means that there is no risk of standby energy loss with such systems. Therefore, over time, you can recoup your initial investment in this technology by cutting down on energy costs. Plus, tankless water heaters are quite compact, and can be installed in tight spaces.
Reduced utility bills
Heat water more efficiently
Good investment over time
Compact and easy to fit
Tankless Water Heater Pros
The tankless water heater heats water in an on-demand fashion, so there is no need for a storage tank at all. This type of design and operation has a number of benefits to offer, but remember that it is important to schedule services with skilled, trained water heater experts, if you hope for it to function properly and be dependable.
Get in touch with the Wimpy's Plumbing team to have us come out and work on your tankless water heater in Sarasota. We have the tools, expertise, and knowledge to keep things working well for you. Reach out today to speak with our staff!
Water Heater Installation
If you do not have your tankless water heater professionally installed by a qualified plumber, then there is really no way in which you can hope for it to function as effectively or efficiently as it ought to. In fact, it may not even operate safely, posing a threat to both your own personal safety and to your property. Fortunately for you, you won't have to worry about such issues when you schedule your tankless water heater installation in Sarasota FL.
Water Heater Replacement
Should you have a tankless water heater that is no longer functional, you can count on a member of our staff to complete your tankless water heater replacement with the greatest of care. Don't wait for your system to break down entirely before replacing it. If you suspect that your system is on the way out, contact us to have it evaluated by one of our fine plumbers.
Water Heater Repairs
We'd love to tell you that there is a way in which you can keep your tankless water heater functioning at 100% reliability at all times, but that is simply not the case. You are going to run into a problem with its operation at some point. When you do, be sure to schedule prompt tankless water heater repairs with our team. We'll get your system back on track promptly.
Water Heater Maintenance
We also offer the routine tankless water heater maintenance that your system needs in order to remain in great working order. Allow us to thoroughly inspect and tune up your system as needed, so that it is there for you when you need it most. Call now to have your tankless water heater cared for by some of the finest plumbers in the industry.