Kitchen Plumbing Sarasota, FL
The kitchen is a place where most homeowners spend a lot of time—preparing meals that bring the family together and taking on smaller tasks, like washing fruit or rinsing the dishes.
Make sure that all of the components that make up your kitchen plumbing in Sarasota are in excellent condition with the help of an experienced plumber from Wimpy's Plumbing & Air. Reach out to us today!
Why choose Wimpy's for your Sarasota area Plumbing needs?
Our employees are fully-trained & licensed technicians so you can trust we get the job done right.
We'll show up on time and work hard to get you the very best solution to your problem.
We've been trusted in the community for 50 years!
How Can We Help?
Call us today for all your Plumbing needs!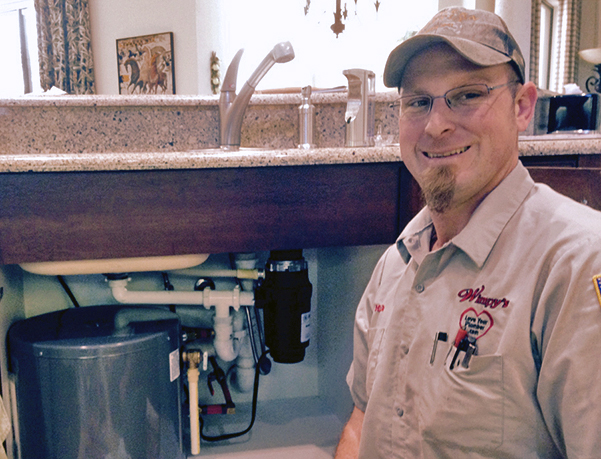 We are happy to take on any task, big or small, from kitchen remodeling to a quick fix for your garbage disposal. And no matter the size of the job, we will work hard to ensure your satisfaction, from offering excellent customer service on the phone and in person to cleaning up afterwards so that the area is even cleaner than before. Call today to schedule an appointment for kitchen plumbing in Sarasota.
Faucet
Sinks
Garbage Disposals
Water Conditioning
And more!
You want all of the components of your kitchen plumbing in Sarasota to be reliable and to help make cooking and cleanup as efficient as possible. Get in touch with our team if you are considering a new Sarasota kitchen plumbing component, like a faucet, sink, or garbage disposal. We will work with you every step of the way to find the part that is just right for your needs and to ensure it is properly installed.
We can also install the smallest components of your kitchen plumbing system, including the garbage disposal. Your garbage disposal helps to make cleaning up in the kitchen a whole lot easier, so never go without a working garbage disposal for longer than you have to. Let us help with your kitchen plumbing in Sarasota!
Kitchen Plumbing Remodeling Sarasota
We can install all of the major plumbing components for your Sarasota kitchen remodeling project. One of the key features of remodeling services is our use of Hilti dust removal systems, for cutting into your kitchen without sending dust into the rooms of your home. Make us your first call when you're ready for an upgrade!
Wimpy's Plumbing & Air provides complete kitchen plumbing in Sarasota, FL, and the surrounding areas. Call our plumbing team today!