Cheap, Affordable, Good Plumber In Sarasota
When a plumbing problem occurs, one automatically thinks I have to get this fixed.  If the problem is beyond your capability or it is a mystery problem, then you will need to call a Plumber in Sarasota.  In today's economy, everyone would like to save a dollar and not spend more than they have to.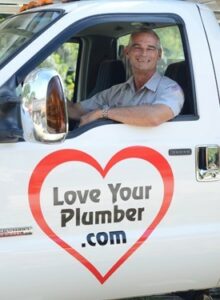 So, you want a cheap, affordable, good Plumber! To be honest, it will be hard to get all three wants, from one Plumbing Company in Sarasota.
Wimpy's Plumbing & Air will send out a Florida State Certified Licensed Master Plumber to evaluate your plumbing problems. We are a good, clean and professional Plumbing company in Sarasota, that cares about your needs.
A cheap plumber may sound like they are cheap on the phone when you speak to them, however when they arrive at your home there may be hidden charges, or they will work very slowly by the hour. Or they may charge for two men, so they can charge you more. They may not have a fully stocked plumbing truck and will charge you to go get common items that should be on a good plumbers' clean, service truck. So for a job that might of taken an honest, up front pricing, Plumbing Contractor, such as Wimpy's Plumbing & Air in Sarasota, one hour to complete,, the cheap plumber may be there for three hours. This equates to more money spent for the same repair, if the cheap plumber attempted the plumbing work.
What if the cheap plumber sends out a "technician"? What does that mean? Aren't you paying for a real plumber? Someone with experience, not the new guy they just hired.
An affordable plumber in Sarasota, may be the guy who doesn't have all the necessary tools and the latest technology available, to properly evaluate your plumbing problems. If the affordable plumber doesn't have the most efficient tools on his truck, then it will take him longer to do the same job, then it would for Wimpy's.
We have the latest technology and all the specialty tools needed to handle your plumbing needs in Sarasota, in a very efficient manner. From the moment you call the office and speak to Lori, to when we show up on time in clean, fully stocked plumbing trucks, to when our master plumber leaves your house clean and your plumbing problems resolved, you will be saying, I love my plumber!
For the level of service we provide, we are the cheapest, affordable, good plumber you will find in Sarasota. Call today, 941-322-1911 or schedule on line at www.Loveyourplumber.com.