Cheap, Affordable, Good Plumbing In Sarasota
When a plumbing problem occurs, one automatically thinks I have to get this fixed. If the problem is beyond your capability or it is a mystery problem, then you will need to call a reliable Sarasota plumbing company. In today's economy, everyone would like to save a dollar and not spend more than they have to.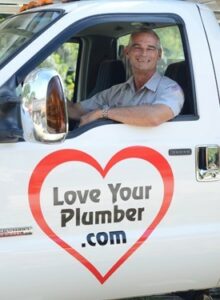 So, you want a cheap, affordable, good plumber! To be honest, it will be hard to get all three wants, from one plumbing company in Sarasota. Unless you work with the local pros at Wimpy's.
Wimpy's Plumbing & Air will send out a Florida State Certified Licensed Master Plumber to evaluate your plumbing problems. We are a good, clean and professional Sarasota plumbing company, that cares about your needs.
A cheap plumber may sound like they are cheap on the phone when you speak to them, however when they arrive at your home there may be hidden charges, or they will work very slowly by the hour. Or they may charge for two men, so they can charge you more. They may not have a fully stocked plumbing truck and will charge you to go get common items that should be on a good plumbers' clean, service truck. So for a job that might of taken an honest, up front pricing, Plumbing Contractor, such as Wimpy's Plumbing & Air in Sarasota, one hour to complete, the cheap plumber may be there for three hours. This equates to more money spent for the same Sarasota plumbing repair, if the cheap plumber attempted the plumbing work.
What if the cheap plumber sends out a "technician"? What does that mean? Aren't you paying for a real plumber? Someone with experience, not the new guy they just hired.
Reasons People Choose a Cheap Sarasota Plumber
To our readers wondering "what do you mean, cheap plumber? There's no such thing!" Here are two main reasons why some people opt for cheap plumbing companies.
Plumbing Emergencies
Emergencies are the main reason why most people call a plumber in any situation, regardless of pricing.  The first thing people do is call a plumber, any plumber, who can get there fast, take care of the problem, and charge a reasonable fee.  It would have been better to already have a working relationship with a reputable plumbing firm that you already trusted.  When the phone call comes, customers who aren't familiar with our companies level of service, professionalism, expertise in our trade will almost always ask how much will it cost.
A plumbing problem cannot be properly diagnosed over the phone. The cheap plumber or the handyman may quote pricing over the phone, however when they get to your house the price goes much higher. Wouldn't it be much better to have a licensed professional plumber come to your house, evaluate your situation, because all plumbing problems are different, and give you an estimate and recommendations for what needs to be done?
Then you can decide based on the level of professionalism, honest answers, different options you may have and the level of service you are receiving to base if the price is related to the value and piece of mind that the plumbing company you choose is your best return on your investment.
Price
This a a very sensitive subject today. Everyone wants a low price until they see a doctor. Then they don't ask price, they just want to be taken care of in their emergency by the best person available. Same way in plumbing. Plumbing a lot of times, is an emergency and an unexpected expense. You want to have the best professional available, with the most expertise in the trade, a fully stocked plumbing truck at your house, a licensed and insured company doing the work that shows up promptly to take care of your problem and just make your plumbing problem go away, so your life can get back to normal. Can the cheapest guy do this? Usually not.
Problems with Choosing a Plumber Based Only on Price
You're a lower priority: Did the cheap guy return your call promptly or not call you back at all? Was he helpful on the phone? Can he get there quickly? If you're going with the cheap option, most likely not!
The plumbing company is not licensed or insured: The state of Florida makes master plumbers go through an intensive testing program before they issue a state certified master plumbing license to just any one. Is your cheap guy state certified? The Sarasota plumbers at Wimpy's sure are!
An affordable plumber, may be the guy who doesn't have all the necessary tools and the latest technology available, to properly evaluate your plumbing problems. If the affordable plumber doesn't have the most efficient tools on his truck, then it will take him longer to do the same job, then it would for Wimpy's.
We have the latest technology and all the specialty tools needed to handle your Sarasota plumbing needs, in a very efficient manner. From the moment you call the office and speak to Lori, to when we show up on time in clean, fully stocked plumbing trucks, to when our master plumber leaves your house clean and your plumbing problems resolved, you will be saying, I love my plumber!
For the level of service we provide, we are the cheapest, most-affordable, and best plumber you will find in Sarasota! Call our team today for reliable plumbing help.