Dependable Plumber in Sarasota!
Dependable Plumber in Sarasota, do you have one?  A plumber that will come when you call him?  When you need a plumber, would you rather someone come now or sometime next week?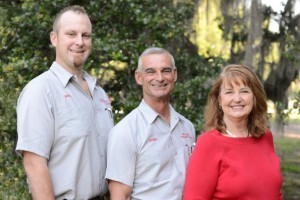 Dependable Plumber in Sarasota, do you wish you had a plumber that you could rely on, to be there when you really needed him in the Sarasota area?
Dependable Plumber in Sarasota? This is more the exception than the rule. Webster's dictionary defines dependable as; "reliable, trustworthy". Another definition would be; Wimpy's Plumbing & Air.
To us here at Wimpy's Plumbing & Air, we believe in being on time, clean, professional, and always honest with our customers. And don't forget our middle name is Dependable!
This week marks 41 years of being a family Plumbing business in Sarasota. Our third generation is gradually taking over the business. Wimpy Butler started Wimpy's 41 years ago. Myself Bubba Butler, gradually took over in 1997. Now my son, Michael Butler, is poised to take Wimpy's Plumbing & Air into the future.
We started in the Plumbing business 41 years ago and we built our plumbing service business on being reliable and trustworthy. That has not changed. We say what we do and we do what we say.
If you are tired of the: I'll be there sometime next week or I don't trust what this plumber is telling me or that guy left my house a mess, then you need to call us. We want you to Love Your Plumber!
Lori, has answered the phone for 41 years at Wimpy's. You won't find a more cheerful voice anywhere. She will get you scheduled for that emergency plumbing problem, an estimate, or for a second opinion.
Wimpy's Plumbing & Air, we have built our reputation on being dependable!
Thank you to all of our customers, for letting us be the Plumber in Sarasota that you have relied on for 41 years.
Plumbing problem? Call us at 941-322-1911 or schedule online at Loveyourplumber.com