Gurgling Toilets, Bubbling Toilets, Wimpy's Has The Answer!
Gurgling toilets, Girgling toilets, Bubbling toilets, Siphoning toilets. No matter how you spell it or what you call it, Wimpy's Plumbing & Air has the answer! Just the other day a customer in Sarasota, Fl. called and said that their toilet was losing water in the bowl, all by itself. When one of our Florida State Certified Master Plumbers arrived, he determined the problem to be blocked vent lines. Blocked vent lines will create a negative pressure on the plumbing system and cause siphonage of the traps that protect your home from harmful sewer gas. Blocked vent lines will also cause your toilets not to flush. And it usually starts with that gurgling noise!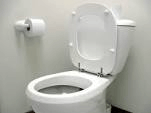 Usually you will need a Professional Plumber to fix this problem. At Wimpy's Plumbing & Air, we want to make sure that this problem doesn't happen to you again. So we go the extra mile and find out why your drain lines stopped up and caused the gurgling in your toilet. We use the latest technology to look inside your drain lines with our state of the art, sewer cameras. We can without a doubt, tell you exactly what caused your problem and give you options to make sure it doesn't happen again. Because who wants backed up toilets?
A Professional Plumber knows how a properly vented plumbing system is laid out and how it should work. He should be able to quickly determine the cause of the gurgling noise that you called him about. Do you really want to pay a company that sends out a warm body/technician, who doesn't have a clue of how a plumbing system is supposed to work? When you call us to fix your gurgling toilet, rest assured that we will send only professional, Florida State Certified Licensed Master Plumbers to quickly assess your plumbing problems and take care of it promptly.
Join the rest of our loyal clients who say, I Love my Plumber! In fact, go to our website, www.Loveyourplumber.com, to read the reviews people send in. If you are in the Sarasota, Bradenton, Lakewood Ranch areas, you owe it to yourself to call an honest, family owned Plumbing Company. We have been serving the community for 42 years.