Home Inspection By a Plumber.
Don't let your dream home you want to buy, become an unexpected money pit. Let Wimpy's Plumbing & Air in Sarasota, give you a free evaluation of the plumbing system. Here is an example of a house we inspected for our client in Bradenton last week.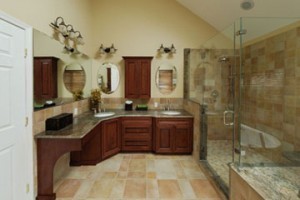 Summary of findings:
Upon inspection, we found original plumbing waste and water lines through-out the entire three bathroom house. The home was built in 1957. This makes all of the plumbing 58 years old. The waste and vent lines are cast iron pipe and the water lines are copper. Both of which have exceeded their life span.
None of the plumbing fixtures have been updated, except for the lavatory valves and water heater.
We attempted to run a sewer camera down the 3" cast iron stack to view the condition of the waste lines. The cast iron was so full of sludge, rust, scale and corrosion that the camera would not go through it.
The water pressure is slightly restricted, when opening more than one faucet at a time. This may be due to a corroded main water line from the meter to the house, which would need to be replaced.
We saw evidence of at least one repair of a pin hole leak on the copper line at the water heater. The water heater needs to have a pan drain installed to the outside as per code.
We highly recommend all new pvc waste, vent and sewer lines for the entire house, due to age.
Also, the copper water lines need to be replaced through-out, due to age.
All plumbing fixtures and valves need replaced, due to age.
The approximate cost to install new plumbing is approximately $30,000.00, plus owners choice of fixtures and valves.
If you are not prepared for this type of expense before you buy, this type of plumbing expense can be quite a burden and put a huge damper on the joy of owning a home. We want you to love your new home and Love Your Plumber! Let Wimpy's Plumbing & Air help make the right decision for you.
Camera the waste lines before you buy!
Call 941-322-1911 or schedule online at www.Loveyourplumber.com.