How Long Will AC Units Last?
When your Sarasota air conditioning just stops working, it's usually pretty clear that you need a new one. However, most units will let you know that they are struggling before they stop working entirely. If you can read the signs, you can replace it before it dies entirely. That way, you never have to be uncomfortable in your home.
Not sure what you're looking for? Here are some signs that you might need an AC replacement in Sarasota.
Your Sarasota Air Conditioning is Old
Older air conditioners run less efficiently than newer ones. Even if they are working well, they weren't designed to save you money like the newer ones are. Since most systems were only designed to last for 10-15 years, anything older than that might be costing you more than you know in utilities. These systems can also be harder and more expensive to repair, especially with the new legislation surrounding coolants. Replacing it when it breaks may be your only option, or a better option if you're constantly calling for AC repair in Sarasota.
However, besides age, there are other reasons why we recommend having your AC replaced and getting a new one installed.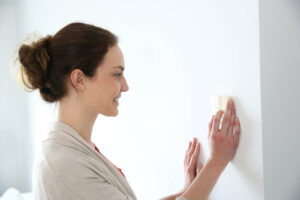 You Call for AC Repair in Sarasota…A Lot
Many air conditioners require repair every now and then. If, however, you are calling more often than you'd like, then it's probably time to consider a new unit. When you know your HVAC tech by name because he's come out so many times, it might be more economical to replace the current air conditioner rather than to continue spending money on AC repair in Sarasota.
Your Utility Bills Keep Going Up
If your electricity seems high and it just keeps climbing, especially during those hot summer months, then it might be time for an AC replacement in Sarasota. Units that aren't functioning well will have to run longer and work harder than air conditioners that are in good working order. This means that they will be more expensive to run. Investing in a new unit could save you money on electricity.
Your Home isn't Cool Enough
Do you feel hot at home, no matter what you do? Do you feel like your Sarasota air conditioning runs and runs but you never, ever get comfortable? Your air conditioner might be too small for your home, or it may be unable to cool enough air to keep the house as cool as it used to. No matter the cause, having an AC installation in Sarasota that's properly sized for your home can get you cool again.
If you're ready to hear more about how new Sarasota air conditioning could benefit you and your family, give us a call at Wimpy's Plumbing & Air. We'd be happy to come out, examine your old unit, and help you find a new air conditioner that will keep you cool for many years to come.