How to Clean an Air Conditioner
Did you know that cleaning your Sarasota air conditioning can make a huge difference when it comes to AC efficiency, energy costs, cooling power, and more? It's true! It's an important part of AC maintenance in Sarasota and something you should be doing on at least an annual basis.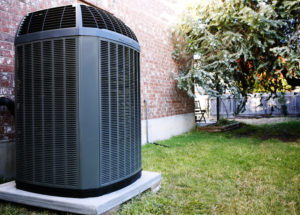 Not sure how to clean an air conditioner? Don't worry! Below, you'll find what you need to know to get started. You can also call our Sarasota air conditioning company, Wimpy's Plumbing & Air; our technicians would be more than happy to get it done for you!
How to Clean an Outdoor Air Conditioner
Remove the Cover
Turn off your AC unit. Flip the breaker to be sure that it's not getting any power at all.
Take off the cover of your outdoor AC unit. You will probably need to use a screwdriver and you may need help prying it off the rest of the unit. Be sure to keep the screws you take off somewhere safe. They may be a proprietary size and, therefore, hard to replace.
Clean the Coils
Not sure how to clean Sarasota air conditioning coils? No problem!
Wear gloves when you clean your AC coils because there are sharp parts that can cause deep cuts. Remove any large debris or chunks of matter that have built up inside your unit. Get out your vacuum cleaner and use the brush attachment to gently get dust and debris off the coils.
Use an AC condenser cleaner to make them spotless. Follow the directions on the bottle. Usually, you spray it on and leave it there for 10-15 minutes, then gently wash it off with a garden hose. It should take that deep-down debris away with it.
Once you've finished this, put the cover back on your AC unit.
Changing the Filter
People ask us all the time how to clean an air conditioner filter. Most of these are not made to be cleaned but, instead, are designed to be replaced every 1-6 months, depending on the type of filter, how often you use your AC unit, and a few other factors.
There is a different set of steps to follow to change the filter depending on the type of air conditioner you have. Our pros can tell you how to do it or you can look up your model online and follow the instructions there.
Sarasota Air Conditioning Experts
When you know how to clean an air conditioning unit, you can clean your own unit every year before you use it. You can also call our Sarasota air conditoning experts for AC maintenance and let a Wimpy's Plumbing & Air professional do the job for you! We'll also tackle any AC repair in Sarasota your air conditioning unit may need.