Is AC Maintenance Really Necessary?
If you're a homeowner, you've probably thought about air conditioning maintenance in Sarasota or the surrounding areas and whether it is a good option for you.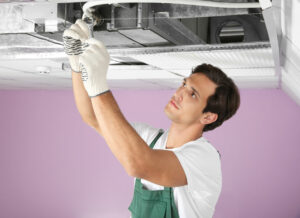 At Wimpy's Plumbing & Air, we are a Sarasota air conditioning company that has serviced a lot of air conditioners and we talk to a lot of people about AC service. We find that many of them don't understand the importance of air conditioning maintenance, how it can help you avoid air conditioner repair in Sarasota, or how it could help them live better this summer.
Read on to find out what you stand to gain if you sign up for AC unit maintenance today!
Improve Energy Efficiency
When we do maintenance work on your air conditioner, our number one goal is to make sure your AC unit is working efficiently. We'll remove the layers of dust and debris that can make its job so much harder. When it has to work harder, it uses a lot more energy. Do something good for the planet when you sign up for Sarasota air conditioning maintenance today.
Save Money
When you're using less energy, your bills will be lower each month. Many of our customers find that they save significantly when they invest in Sarasota air conditioning maintenance. The amount that you can save will depend on a number of factors, including the quantity of dust and debris that we find in your system and the age of your ductwork. Our experts can tell you what to expect after they inspect your AC system. Not to mention, when your AC system is properly maintained and looked after, it can help you avoid or be proactive about air conditioner repairs in Sarasota!
Increase Air Quality
When we get rid of the dust and debris in your system, there's no chance that it will get into your ductwork and, therefore, into the air that you're breathing. Sarasota air conditioning maintenance can help you and your loved ones breathe easier at home. You may even see an improvement in allergy and asthma symptoms inside your house.
Stay Cooler at Home
Sarasota air conditoning unit maintenance may help you achieve even lower temperatures inside your house. If your AC is having trouble cooling as effectively as you need it to, contact us and we'll see if cleaning it out will help it run better. You may be able to get even cooler at home this summer.
If, during the course of an AC maintenance visit, we find any problems with your unit, we'll let you know, then arrange to fix them fast via our air conditioner repair in Sarasota so you can rely on your air conditioner again soon. Call your reliable Sarasota air conditioning company at Wimpy's Plumbing & Air to schedule your air conditioning maintenance or to find out more about how it could help you live better this summer.