Kitchen sink won't drain.
My kitchen sink won't drain so I took apart the PVC trap and rodded the drain two feet, but it is still backing up. This is a complaint heard by many a plumbing company in Sarasota.
Let's list some of the reasons why a kitchen plumbing in Sarasota won't drain and some possible solutions, so you don't have to call a plumber.
First, if only one side of your sink is stopped up, use a plunger to plunge the stopped upside while holding the strainer/drain plug down on the other side will normally clear the drain. It's important to hold the other strainer/plug down, so the pressure of the plunger goes directly to the stoppage and doesn't come up the open side and splash you.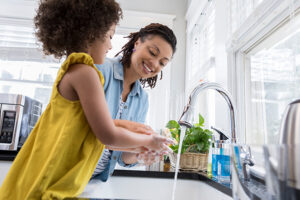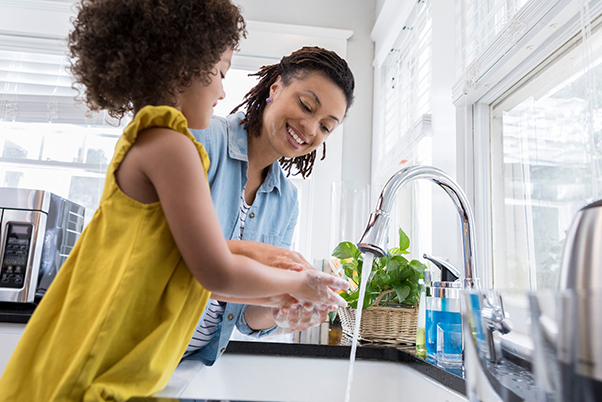 If plunging doesn't work, take out the water in the sink with a small bucket, sponge, or wet vac. A licensed, professional Sarasota plumber would then lay drop cloths under the sink and surrounding areas to prepare for removing the p trap under the sink. If your sink only has one p trap, remove it using a pair of large slip-joint pliers. Have a bucket handy that will fit under the p trap, because you may get more water. When you remove the trap and no water comes out on the top side, this is great news. Look for the tee fitting that connects the other side of the kitchen drain. A lot of times this plastic tee has a baffle inside it that creates a blockage when too much waste was put in the disposal. Look inside the tee and remove the blockage by tapping it out or using a screwdriver to dislodge the blockage. If you did indeed remove a blockage, reassemble the drain, making sure you put all the washers back in place, test the sink drain, and receive praise from your spouse.
If, when removing the p trap, the water came out on the low side, you will be glad you put drop clothes down like a Sarasota kitchen plumber would have done, because this next part could get messy. Now, you need to run a cable or what plumbers call it, a snake.  A 1/2″ cable would be the choice of kitchen plumbers in Sarasota with a variety of cutting heads that would clear your stoppage.  A 1/4″ cable is a little bit easier to use if this is the first time at using a snake.  If you rented the snake, get insurance on cable damage if they offer it.  Run the snake in a little at a time. You will feel it hit the obstruction. Work it back and forth slowly.  Don't let it bind.  This is where the larger diameter snake is better suited. It is stronger and won't kink.  If using a 1/4″ cable, don't exceed 10-12 feet.  At that point, you will be in a larger diameter pipe and you may get the small cable stuck in the drain.  This isn't good and you may have to call a plumber in Sarasota to get it out for you.  After you ran the snake 10-12′ pull the snake out, reassemble the drain, test it  Hopefully, you cleared the stoppage and you will be able to brag to your spouse and friends that you cleared your own kitchen sink stoppage without having to call a Sarasota kitchen plumber.
Need a licensed master plumber to clear your kitchen sink stoppage?  Call Wimpy's Plumbing & Air, Inc.