Lavatories Draining Slow, Need Sarasota Plumber That Is Honest.
Lavatories draining slow, need Sarasota Plumber that is honest, was what a customer called and said the other day.  She was a first time customer, who found us on Google.  After calling our office and speaking to Lori, she was certain she had found an honest, Sarasota Plumbing Company. One just gets that gut feeling, when speaking to someone, what their integrity and personality seem to be.
Upon the arrival of one of our Florida State Certified, Licensed Master Plumbers, she felt the same way. When we listened to her explain her plumbing problem of her lavatories draining slow, we knew she had a plumbing problem that would not be solved like the television commercials show. You know the one I'm talking about. Where they show a lavatory stopped up and full of water, and they pour this liquid in it, and poof the drain is clear. Very rarely, does the chemical in the television commercial work. But everyone has a bottle of it. ( I really need to buy stock in that company.)
We explained to our customer why her lavatories were draining slow. We gave her different options to clean the drain and options to clear the drain. These are two different methods. We showed her where her lavatory drains were stopped up. We told her what she could do about her lavatories stopping up and when her lavatories might stop up again, depending on what method of clearing or cleaning the lavatory drain she chose.
From the moment she called the Sarasota Plumbing Company, Wimpy's Plumbing & Air, to the point of deciding how to proceed with unstopping her lavatories, she felt at ease, with her plumber. That's the way we operate. We want our customers to Love Their Plumber!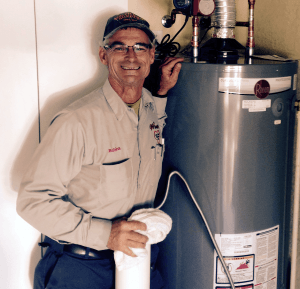 You Plumber should give you options and be honest with you. Wimpy's has been a family owned, Plumbing Company in Sarasota, since 1973. That's over 42 years of plumbing is Sarasota. A company can't do that unless honesty and integrity is what they are about.
Check out the picture of why this customer's lavatories were draining slow. This may be the problem with your pipes too, or it might just be something simple. For an honest answer, call Wimpy's Plumbing & Air, 941-322-1911, to solve you plumbing problems. Schedule on line if you prefer, www.Loveyourplumber.com.