My Shower Leaks Downstairs When I Use It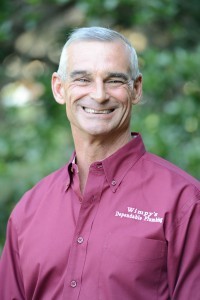 My shower leaks downstairs when I use it. Two different customers called our Sarasota plumbers with this identical problem this week. We sent one of our Florida State Certified Licensed Master Plumbers to the jobs, to find the cause of the water from the shower leaking downstairs when the shower was being used.
Here are a few things that may cause this to happen:
1) The cover plate around the shower valve or tub spout may not of been sealed with caulk, causing the leak from water splashing off the body and going behind the cover plate and down the wall and into the ceiling below.
2) The pipe from the shower valve up to the shower head could be leaking. This pipe is called the shower riser. The threads on the shower arm holding the shower head on could be broken.
3) The shower pan, which is the safety liner, similar to a water bed liner has failed. If the shower pan has failed and is causing the leak, you will need a tile man and along with professional Sarasota plumbing services.
These are the common reasons for water leaking downstairs when a shower is being used. On the first bathroom plumbing call in Sarasota, we found the shower riser leaking. Wimpy's was able to replace the shower riser and fix the problem. This customer is now saying, I Love My Plumber!
The second plumbing call was also in Sarasota. This customer had the same complaint, but when our Florida State Certified Licensed Master Plumber, from Wimpy's Plumbing & Air, went through the proper steps to test the shower, he found that the shower pan had failed.
Our Master Plumber assured them, that Wimpy's could take care of the entire process of the shower repair. Wimpy's works with some very talented sub-contractors, such as our tile man. It takes experience to do these types of repairs, so that when the job is done, it looks like it was done by professionals. We want all of our customers to say, I love my plumber.
Wimpy's utilizes the Hilti Dustless Technology System, to minimize the amount of dust that will occur in this type of repair.  We strive to be the cleanest, most professional Plumbing Company in the Sarasota-Bradenton area. Next time, save yourself some time and call our team instead of searching for "plumbers near me."