My Sink Gurgles When I Flush My Toilet.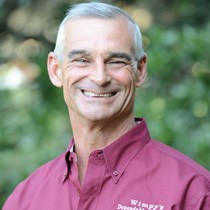 My sink gurgles when I flush my toilet, is a complaint plumbers often hear from their customers over the phone.  Sometimes they hear the gurgling noise in the other bathroom.
My sink gurgles when I flush my toilet is an indication of a partial stoppage. This problem should be addressed soon and not ignored, because it will turn into a totally stopped up waste line. This is when all the toilets would back up and overflow onto the floor. This will create an emergency situation when you need a Plumber right now.
My sink gurgles when I flush my toilet was the description of the call I was going on Friday 9/19/14. I was trying to get an early start on my day, when I was delayed by an accident on Fruitville Road and Lime Ave. It seemed liked it was a bad accident, because the Bayflight medical helicopter was in the Robarts parking lot surrounded by a lot of emergency vehicles. I prayed that everyone was ok. I did eventually get to my service call and took care of the customer with the gurgling noise problem.
Today is the first day of Autumn. And if you are hearing gurgling noises in your sink or tub when you flush your toilet, don't let the first day of fall mark the day your toilets back up.
Call a Plumber to help you. To fix the problem, you will need the type of sewer cleaning equipment a professional Plumber will have. You may of heard of this equipment being referred to as a "snake". A professional Plumber will not only be able to use a variety of different size "snakes", but also different types of heads to clear your particular stoppage.
Your Plumber should also be able to tell you why your waste line stopped up, by using a camera to view the inside of your pipes. Stopped up toilets from clogged waste lines are not normal and a professional Plumber will make sure it does not happen again to you.
If your Plumber can't tell you why your pipes stopped up, or won't give you the service when you need it, call Wimpy's Plumbing & Air, 941-322-1911. Or schedule online at www.Loveyourplumber.com.
Wimpy's is Dependable and we want you to Love Your Plumber! We are available 24/7 to serve your you. We are right on Fruitville Road and we service Sarasota, Lakewood Ranch, Bradenton and surrounding Keys, including Casey Key.