Pipe Bursting By Wimpy's Allowed Church Service in Sarasota To Stay On Schedule.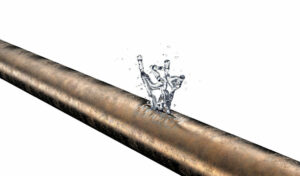 Pipe bursting by Wimpy's allowed church services in Sarasota to stay on schedule last week.  When the original cast iron waste lines started causing stoppages due to breaks in the old cast iron waste lines, Wimpy's Plumbing & Air came up with some options for the church.  The main concern was staying open, so the church could continue to have services.  So instead of the time consuming chore and the associated clean up of cutting concrete, even though Wimpy's has the Hilti's Dustless Technology concrete cutting system, they chose to use their pipe bursting equipment to save time on the installation and the prep work.
According to Bubba Butler, President of Wimpy's Plumbing & Air, in Sarasota, Florida, new pipe is always the best choice if the job conditions warrant it. Using a material called HDPE pipe, their crew were able to pull a new 4″ HDPE pipe through the old cast iron waste line by pipe bursting the old cast iron line under the concrete floor. The job turned out very well. And church services are able to continue this Sunday morning.
Technology today is so important when looking to replace old pipes that are causing problems, says Bubba Butler. Wimpy's is always on the forefront of what can be improved in our industry. Whether it be replacing old pipes with new or using a liner inside the existing pipe, you need a Plumbing Professional to give you an honest evaluation of your particular circumstance.
Whether the plumbing problem is in your home or your business, Wimpy's can do it all. Ask around, because they have been around. Forty three years of fixing or replacing the plumbing in homes and businesses in the Sarasota and Bradenton area. Wimpy's is here to stay, while giving you the peace of mind that you have chosen the most Professional Plumbing Company around.
Bubba Butler credits the success to his entire team. Without the right people that they have, they would just be another Plumber in Sarasota. Need a Plumber in Sarasota?
Call Wimpy's Plumbing & Air, 941-322-1911 or schedule online. They give estimates and are always happy to give you a second opinion!