Plumbing Estimates, Call Wimpy's Plumbing & Air.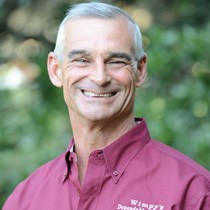 Plumbing estimates, call Wimpy's Plumbing & Air.  We want you to Love Your Plumber.  So we will send a Florida State Certified Licensed Master Plumber, at no charge to your home, to give you an estimate on your plumbing repairs or bathroom/kitchen remodel projects.
We want to be your Plumber! We have been a Sarasota, local family Plumbing business since 1973. We want to exceed your expectations. Here are some of the words our customers have used when they describe their experience with Wimpy's:
Trustworthy
Dependable
Clean
Through
Detail orientated
Shoe covers
Referred by a friend
Protected my home
Drop cloths in work areas
Clean trucks
Stocked trucks
Professional appearance
Master Plumbers
Explained options
Looked out for customers best interest
Honest
Reliable
Friendly office staff
Do what they say
Efficient
Don't sell what they don't need
Believe in America
They get exactly what they pay for and more
Exceeded my expectations
70 years of experience under one roof
They own all the specialty tools
Respectful of their time
They were fast
They returned my phone call
They showed up on time or early
They got my estimate back to me quickly
They offered help beyond plumbing
Why not try us, there is no one out there like us! We care about you and your plumbing needs. You owe it to yourself to experience the level of service that Wimpy's Plumbing & Air provides to its' customers.
We are not here to provide you service just one time. We want to be your Plumber for a lifetime! Mutual trust comes with time. We want the chance to earn your trust. Remember the name, Wimpy's. Wimpy's Plumbing & Air. We strive to live up to our middle name, Dependable.
The plumbing system in your home, is the heart of your home. We all take our plumbing for granted, until something overflows or we have a flood. When one of these things happen, you want someone you can trust and who will get there to take of it for you. Now you know who that company is! Call today and just say you want to be a customer, even though you don't have a problem right now. You will get to speak to the most pleasant person you can imagine.
Call 941-322-1911 or schedule online at www.Loveyourplumber.com. You will be glad you did.