Prep Your Sarasota AC for Fall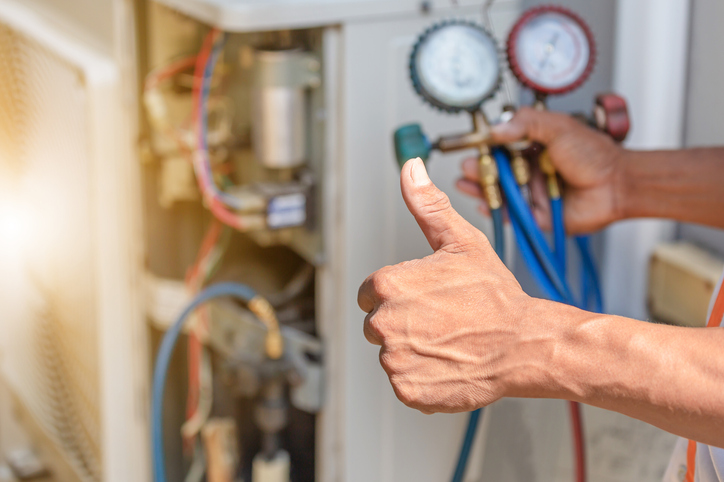 As your AC company in Sarasota, we are here to tell you that it's always a good idea to prepare your air conditioner for fall in this area. Taking a few simple steps can help extend the life of your air conditioner and keep it working well for many, many years.
If you need help with your AC today in Sarasota, call us at Wimpy's Dependable Plumbing. We will have one of our Sarasota cooling experts there soon to help you with any and all air conditioning-related needs.
Clean Out Your AC
Start by cleaning out your air conditioner, particularly the area around the condenser. You will need to remove the metal case around your air conditioner in order to do this. This is usually not terribly difficult. Once you get it off, gently remove any dust and debris that is near or on your condenser coils. This can get in the way of airflow and cause you to need an AC repair in Sarasota.
Clean Around Your AC
You should also clean the area around your air conditioner. Make sure that there are no branches, debris, bushes, trees, or anything else that might block the flow of air into the unit. All of this can make it harder for the air conditioner to do its job. When the air conditioner has to work hard, you are more likely to face frequent AC replacements in Sarasota.
Check Your Filters
We always say this and we know that you might be sick of hearing it, but it's important to check your filters and change them regularly. This is the number one way to keep your air conditioner in great shape. When you want to avoid an AC repair in Sarasota, start by checking your filters and putting it on your calendar to check them every month.
Call for Professional AC Maintenance
Finally, contact us to have your air conditioner maintained professionally. An AC tune-up in Sarasota can help your unit run more efficiently. It can also help you stay cooler at home because it will help cold air get to all of the rooms of your home. Maintenance can also help you save money because your unit won't need to use as much energy to cool your home.
At Wimpy's Dependable Plumbing, we aim to be your AC company in Sarasota. Call us today to schedule your AC maintenance, or anytime you need air conditioning service in Sarasota or the surrounding areas.