Signs of Trouble with Your Water Heater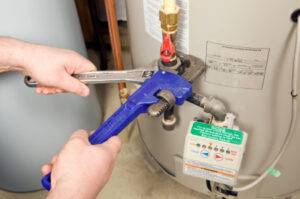 There is no denying the fact that the water heater is one of the hardest working appliances in just about any residence. Every time that you wash your hands with hot water, do the laundry, or run the dishwasher, not to mention take a nice, relaxing shower, you are depending upon the effective and reliable operation of your water heater in Sarasota, FL.
That is why encountering any problems with the water heater in your home is so troubling. The good news is that the professional plumbers here at Wimpy's Plumbing & Air are here to help. We've listed a few common warning signs of water heater problems below. Contact us at the very first sign of trouble.

Inconsistent or Insufficient Hot Water
Among the most obvious signs of water heater problems is an inconsistent performance and/or an insufficient supply of hot water. If you take a good, hot shower some mornings, and other mornings it seems like the water won't heat up as much as you'd like, you may have a problem with your fuel delivery, combustion system, or other important components. If you are simply running out of hot water frequently, though this was not always a problem, you may face similar issues. A faulty thermocouple shutting down the heating process could also be to blame.
Loud, Unfamiliar Noises
Do you hear a loud rumbling noise or other unfamiliar and alarming sounds coming from your water heater? Then you may need to schedule professional repair services. It could be that your tank needs to be flushed out due sediment buildups. However, your water heater could also be boiling water due to hardened sediment, which can lead to serious operational issues. Additionally, you could have combustion issues, or even overly high pressure in the system, which can lead to serious damages and dangerous situations.
Visible Leaks or Rust
Is there rust on your water heater? Even if you don't see a puddle surrounding it, there is likely a leak in the system. A leaking water heater tank is going to require replacement. If it is a problem with a pipe or connection, though, repairs are probably possible. Any sign of water or rust on or around the water heater is cause for concern.
Call today 941-322-1911 and find out why our customers say, I Love My Plumber!