Valentines Day and Plumbing Today = Love Your Plumber Today.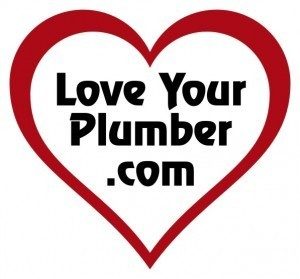 Valentines day is upon us once again. This is the day we are supposed to express our love for that special person in our lives. I think that we should express our love and appreciation to that special person every day, because life is too short. I always try to do something unique and out of the box when it comes to expressing appreciation to that person in my life, who by the way, is my bride of 32 precious years.
I just don't wait for Valentines day to show love and appreciation to my wife, I do it randomly and unexpectedly. I want to encourage you men out there, to do the same. It doesn't have to be a big or elaborate thing, just try to be thoughtful. I find it fun and challenging, to surprise my wife with little and big things, when she doesn't expect it. Here is the definition of surprise: the emotion excited by something, e. g. an act or event, totally unexpected. Try it, I think your special person will like it.
Why does Valentines day and Plumbing Today = Love Your Plumber Today? Your plumbing system is the heart beat of your home. How often do you push the tank lever on your toilet and walk away without even thinking that your toilet might not flush that time. What if your toilet overflowed and came up in your tub. Then you would know that you had plumbing problems. Plumbing systems are designed to work for a long time. But that is the problem. Your plumbing system works so well that you take it for granted. Your plumbing needs maintenance and attention, similar to your car. You have the oil changed every 5000 miles, your tires rotated and a general check-up, maybe even change the wiper blades. But when your plumbing backs up, you ask why did this happen?
Over the years that you live in your home, the waste lines under your home get scaled, rusted and sludge built up in the pipes. With enough time, this will cause a main line stoppage. Sort of like the straw that broke the camel's back.
Your plumbing system needs maintenance too. Wimpy's Plumbing & Air, a Sarasota Plumber, will take to heart your plumbing problems, and treat it like it was their home that has a plumbing problem. We will give you options on how to solve your plumbing problems.
If you need plumbing today, Wimpy's is there for you. A Plumber in Sarasota with a heart. When we have taken care of your plumbing problems, we want you to be able to tell your friends, I Love My Plumber!
Call Wimpy's today, 941-322-1911 or schedule on line, www.Loveyourplumber.com.