Well Water, No Water, Wimpy's Does Well Water Work.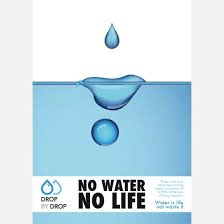 Well water, no water, Wimpy's Plumbing & Air in Sarasota works on getting your well water back on.  If you are on a well, chances are you have woken up or went to bed with no water.  So many things can happen to a well system that can cause the, I have no water service call.  Sometimes we can walk you through the problem over the phone.  Other times, you might need a professional Plumber from Sarasota to repair your well or pump problem.
Wimpy's Plumbing, stocks their trucks with everything you might need to get your water back on. We can also answer all of your questions on how to make sure that your water stays on. Sometimes it is a minor issue. You can depend on us and trust that we have your best interest at heart.
Wells, above ground pumps, submersible pumps, areators, softner systems, pressure switches, pressure gauges are all things that need maintenance. A little bit of care and cleaning can prevent system failures. No one likes it when they have no water. If you have animals or livestock, the situation of no water is affecting them also. Wimpy's Plumbing & Air realizes the severity of this and will come to your rescue.
If you find yourself with no water in the Sarasota area, call the Plumber who truly cares and is dependable. Call Wimpy's. After all, Dependable is our middle name. 941-322-1911, or schedule on line at Loveyourplumber.com.