Wet Cabinets Under Kitchen Sink – Sarasota Kitchen Plumbing Problems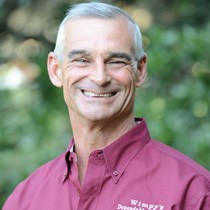 How many times to you reach for something under the kitchen sink and never really look at the bottom of your sink cabinet.  Some people don't pay attention to small stains in their cabinets caused by kitchen plumbing in Sarasota. You should pay attention. Little stains can turn into big problems. By just inspecting under the kitchen sink every once and a while, you may be able to prevent bigger problems.
The pull-out spray kitchen faucets can sometimes be the culprit of water stains.  The spray head can come loose and when you turn on the faucet, water will leak down the inside of the valve and onto the floor of your cabinet.  Sometimes this will be a big leak or it can start out small and you really don't notice it, until the damage to the cabinet is done. Another thing to check is the pull-out hose.  This hose can rupture or split inside the metal housing and cause water to leak into your cabinet every time you turn on your kitchen faucet.
Faucets that leak around the base of the spout when you turn them on, need repaired or replaced.  The leak can find its way under the deck of the faucet and drip onto the bottom of your cabinet and ruin your cabinets over time.
Take a look at your Sarasota kitchen plumbing pipes too. If they are metal pipes, they should be free of corrosion. If they are plastic pipes, they should be clean with no signs of gunk around the nuts or connections.
If you make it a habit to just look around for stains or corrosion, you can nip Sarasota kitchen plumbing problems in the bud. So just keep a watchful eye under your kitchen sink for water or a stain.  If you need help in pinpointing what the problem is, Wimpy's Plumbing & Air is always available to solve your plumbing problems.