What Can I Do to Keep My Drains Free of Clogs?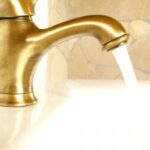 At some point, you are probably going to find yourself in a situation where professional drain cleaning in Sarasota, FL  is necessary. If and when that happens, remember that you can call upon our team to guarantee that the job is done right. That being said, of course, we understand that you'd probably like to avoid such situations to begin with. That is why we've put together a brief guide to help you to avoid clogged drains in the first place. Keep these tips in mind, and you should be able to minimize the risk of clogged drains. When they do back up, though, remember to make ours the number you dial.
Clean Up Those Whiskers
We all know that sometimes, you've got to rush out the door in the morning. We advise you to take a moment to do your drains a favor after shaving in the morning, though, and to wipe out the bowl rather than to flush your whiskers right down the drain. It may seem harmless, but over time, all of that hair can really start to add up, and your drains may constrict as a result. If you're getting rid of decent beard, that should find its way into the trash, not your drain system.
Use Drain Screens
One of the simplest things that you can do to protect the integrity of your drains is to put screens in place when washing dishes. These are readily available at any hardware store, and are incredibly cheap. Bang them out into the trash can after use, and get them back in place right away. Sometimes, the simplest of preventative measures are the most effective.
Keep Oils and Grease Out of the Drains
FOG, or fats, oil, and grease, is the natural enemy of the drain. When these "liquids" cool down, they can congeal, binding to your drains and trapping debris as it passes by. Drain off fats and grease before putting your pots and pans in the sink to soak.
Call Wimpy's Plumbing & Air today at 941-322-1911 and find out why our customers say, I Love My Plumber!