What Is Wimpys?
People often wonder what is Wimpys, when they see our trucks.  Some people mistake us for Florida Power and Light trucks.  Wimpy's is a Florida State Certified Plumbing Company.  We serve the Sarasota, Bradenton, Lakewood Ranch areas, and specialize in plumbing service and repairs.
What is Wimpy's, the hamburger guy from the old cartoon, "Popeye"? Well yes, that was one Wimpy.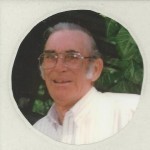 Wimpy's Plumbing & Air, was named by Winfred Butler, nicknamed Wimpy as a kid. He was my dad. He started the plumbing company back in 1973. He wanted a name people could remember and associate that name with honesty, integrity and excellent w0rkmanship.
What is Wimpy's today, forty years later? A well respected and trusted plumbing company in the communities of Sarasota, Bradenton and Lakewood Ranch with the same values we had when we started forty years ago. We are your Sarasota plumber.
From the moment you call the office and hear Lori's cheerful voice that puts your mind at ease and assures you that one of our Florida State Certified Master Plumbers will show up in a very clean, fully stocked plumbing warehouse on wheels to fix any of your plumbing problems; such as a leaking dishwasher, garbage disposal, water heater issues, faucets that need replaced, toilets that need repair, drains that are slow or stopped up, replacement of sewer lines, repiping from copper to Pex pipe, or remodeling your bath or kitchen to make it more modern. You can rest assured knowing that the job will be done right. We use quality material, so your plumbing can stand the test of time, just like our company has.
We strive for repeat business. The take your money and run thing, doesn't cut it with us. Check out the video testimonials from some of our customers on our web site, www.loveyourplumber.com.
Then schedule your next plumbing job online with us or call 941-322-1911, just to hear Lori's pleasant voice. We want you to Love Your Plumber!