What Types of Issues Can Lead to Sewer Line Damages?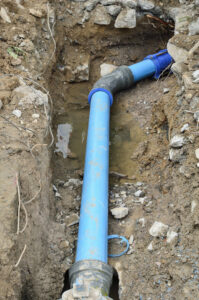 While modern plumbing techniques, materials, and innovation help homeowners to enjoy very dependable and effective performances from their plumbing systems, it is important to note that there is really no such thing as a 100% reliable plumbing system. It is very possible that you will encounter problems with your plumbing system at some point, and it may not be in an area where the issue is immediately noticeable. One of the trickiest problem areas of any plumbing system is the sewer line. There are many different scenarios in which your sewer line may be damaged. Fortunately for you, you can always count on our plumbers to complete your sewer line repairs or replacement in , FL successfully.
A lack of maintenance is one of the most common reasons as to why a sewer line may suffer damages, which is really too bad considering the fact that these situations are often entirely avoidable. Having your sewer line professionally cleaned when blockages occur can help you to avoid such issues. Grease, hair, and other items can build up in teh sewer line, and the pressure can lead to damages over time.
Tree roots can also do serious damage to sewer lines. Tree roots are very strong, and trees are a thirsty breed. When they seek out water with which to nourish themselves, it may lead to their root systems bursting into your sewer line to get at the water therein.
The age of your sewer line can also play a role in its damaged condition. If you have a clay pipe, or an old iron pipe, then corrosion and crushing may be serious issues to consider. We can replace your pipe with a newer one may of more durable materials in such scenarios.
Call Wimpy's Plumbing & Air at 941-322-1911 today and find out why our customers say, "I Love My Plumber"