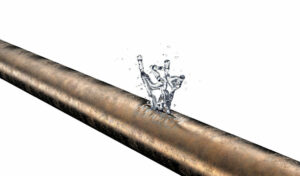 When Is Repiping My Best Option?
Even the least handy homeowners out there know that the pipe is the main building block of their plumbing systems. The most common
problems with plumbing systems tend to relate to these pipes themselves. In many cases, a pipe can be cleared out to resolve problems like clogged drains. In others, repairs may need to be made in order to get the piping system back in prime working condition.
Sometimes, though, repairs and basic fixes are not the best way to go. In fact, they are not even always possible. When extensive and complex problems with your pipes arise, repiping in Sarasota, FL may be your best, if not only, option. Here is some information about repiping, and why you may need to consider this service.
What Exactly Is Repiping?
Repiping is not simply replacing a pipe here or there, or cutting out a length of corroded or leaking pipe in order to connect a new pipe into the existing system. Whole-house repiping entails removing all existing incoming water lines from one's plumbing system, and replacing them with new pipes.
If that sounds like a major undertaking: it is. Repiping a house is not a job for a DIY enthusiast. It's a job that only extensively trained, properly equipped plumbers can handle. It is easy to forget the devastating effect that water can have on our properties, but it becomes very apparent very quickly when leaks in a poorly installed plumbing system develop.
When Should I Repipe My Home?
Some people will never have to repipe their homes. If you live in an older home, though, or if you've been in your home for a long time, the chances are much more likely. There are different reasons why homeowners choose to–or have to–repipe their homes.
Rusty water, very low pressure, repeated leaks, and slab leaks are all issues that may suggest the need for repiping. Sometimes, problems don't even develop before repiping is completed. A thorough plumbing inspection can help to anticipate problems, and you can count on us to advise you about the best course of action to take. With Wimpy's Plumbing & Air on your side, your repiping project will be a complete success.
Call 941-322-1911 today and find out why our customers say, I Love My Plumber!