Why Choose the Gerber Avalanche Toilet?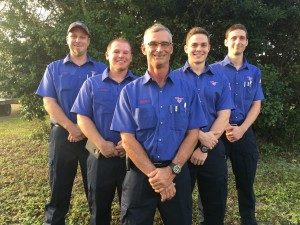 In our previous blog post, we talked about how a toilet that won't flush is most definitely a bona fide plumbing emergency. Now that we've covered one of the most common problems that you may encounter with your toilet, we want to talk about one of the most common misconceptions that homeowners have about toilets in general. Chiefly, we want to dispel the myth that all toilets are more or less the same.
You use your toilet each and every day, right? With that in mind, it stands to reason that you want the best of the best when it comes to this particularly vital plumbing fixture. We could debate about what the best toilet on the market is all day, but we'd rather talk about a product that is certainly on the shortlist: the Gerber Avalanche Toilet.
Gerber really is a preferred brand among every professional plumber in Sarasota, and for one key reason. They make products of the highest quality, and they've been doing so for over 80 years. The Gerber Avalanche Toilet is certainly no exception.
Make no mistake about it. The Gerber Avalanche is appropriately named. This toilet offers the most powerful and effective gravity flush on the market.
The Gerber Avalanche has an average MaP rating of 1,000 grams. This is the highest rating available. The toilet features a taller, slimmer tank design that helps to boost the pressure with which it flushes. With water feeding through the flush valve faster, the toilet is able to flush with incredible reliability.
The avalanche uses a large 3″ flush valve in order to accommodate this water flow. The well area has been specifically designed to allow for fast evacuation, and an extra large, dual fed siphon jet forces water through with maximum power.
We understand that you may not have as much interest in toilet design as the professional plumbers on our team. However, that is just more reason for you to take advantage of our knowledge and advice. When it comes to your toilet in Sarasota, FL, Wimpy's Plumbing & Air will not steer you wrong.
Call 941-322-1911 today and find out why our customers say, I Love My Plumber!