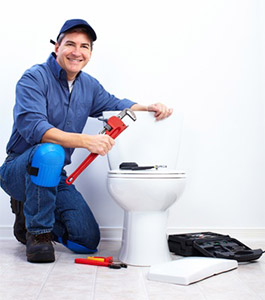 When you need a plumber in Osprey, FL who you can rely on no matter what is going on with the plumbing at your home, call us at Wimpy's. We'll get to you quickly, determine the cause of your plumbing problems, and get things back to normal as fast as we can.
Plumbing Repair & Installation
Don't let your plumbing problems go! Unfortunately, they almost never get better on their own and they can get a whole lot worse. Don't risk damage to your home or go without needed plumbing functions just because you're worried about what it will cost or how long it will take. Your plumber in Osprey, FL from Wimpy's will get the job done quickly and efficiently and at a reasonable price so you can stop worrying and get on with your life.
We'll take care of any plumbing problems you might have, including:
We can also perform any plumbing installations that you may need to have done or help you with the plumbing side of a remodeling project.
Call Us for Bathroom and Kitchen Plumbing
The two rooms in your home that have the largest number of pipes and plumbing fixtures are the kitchen and the bathroom(s). Need a new sink installed for your kitchen, or repairs for a broken garbage disposal? Or are you looking to have a leaking toilet fixed, or a clog in the bathroom sink removed? Just contact us and consider the work done!
We Offer Services for Septic Tanks
If your home uses a septic tank rather than a connection to the municipal sewer system, you must have regular professional service for it. We provide septic tank maintenance, new installation of septic tanks, and repairs whenever you need them. You never want to accept anything less than the best service when it comes to this part of your plumbing!
Call your plumber in Osprey, FL from Wimpy's today! We'll get to you quickly and make your life easier ASAP. Our goal is always to get your home working just the way you need it to with as little hassle for you as possible. To get on our schedule, contact a member of our friendly scheduling staff today! Before long, your plumbing problems will disappear! We'll work hard until you're completely satisfied.