Clogged toilet, Stopped up toilet, When do I need a Plumber in Sarasota
If you just heard your toilet flush and your child say oh-oh, you might need a plumber.  Clogged or stopped up toilets are a terrible way to start your day.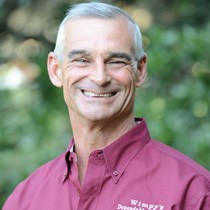 Sometimes, when a water closet doesn't flush, it is simply a matter of plunging the bowl to clear the stoppage. When plunging a toilet, remember that pulling back on the suction of the plunger is almost more effective than pushing the plunger. But you should do both, push and pull the plunger. Other times a tool called a closet auger can be used. A closet auger is a type of snake that is not powered by an electric motor, you just turn it by the handle and manipulate it through the "s" trap of the toilet bowl. This will clear most soft stoppages or clogs that are in the toilet bowl.
If it doesn't clear the clog and you did hear your child say oh-oh after the flush or perhaps you dropped something by accident into the toilet bowl while it was flushing, the object could be lodged in the "s" trap of the toilet bowl. Sometimes your local plumber in Sarasota may be able to retrieve the object and your clogged toilet is a thing of the past. If your plumber can't dislodge the object from the top side of your toilet bowl the plumber would have to pull the toilet from the floor and turn it over to see the object can be pushed back out the way it came.
We have come across some very unusual items that got flushed down the toilet that we were able to retrieve, such as G. I. Joe toy soldiers, toy cars, toothbrushes, small bottles of shampoo, caps, pedometers, even cell phones (I know of one lady who holds the cell phone in her mouth instead of in her pocket so this very thing won't happen again).
If you have tried plunging and the toilet will flush one or two times then stop up again, it could be a foreign object stuck in the "s" trap or a main line stoppage. Your local Sarasota plumber would be able to identify the problem very quickly and advise you what would be the solution to fix your clogged toilet.
HAVE YOUR CLOGGED TOILET PROFESSIONALLY REPAIRED BY YOUR LOCAL, STATE LICENSED SARASOTA PLUMBER WHO EMPLOYS ONLY STATE CERTIFIED MASTER PLUMBER, WIMPY'S DEPENDABLE PLUMBING, INC., SINCE 1973 LOVEYOURPLUMBER.COM