Signs of Poor Water Quality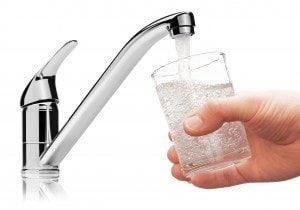 We all want to believe that the water coming from our faucets is of the highest quality. In many cases, though, this is just not the case. Water quality problems can stem from a number of different sources. The problem could be with the supply itself. It could also have something to do with your plumbing system, or the condition of your main water line. 
Whatever the case may be, only professional plumbers have the training and experience necessary to not only diagnose the problem accurately, but to solve it effectively. Before we can go about solving problems, though, you must alert us to the issue in the first place. Here are a few warning signs that you may be dealing with poor water quality in your home.
Discoloration is one of the most obvious signs that your water quality is not as high as it should be. This is likely the result of sediment suspended in the water. This turbidity may be caused by silt, or clay runoff, for instance, or from oxidized metals tinting the water. While not a serious health threat in most cases, discoloration is nonetheless an issue you want to eliminate.
Foul odors also suggest that you have a problem with your water quality. We can set you up with a water treatment system that will resolve the problem so that you can drink a glass of water right from the tap without plugging your nose before doing so. This is probably the result of sulfides in the water.
Gray and white film/buildups on fixtures is a pretty clear cut case of hard water in your home, while blue-green staining may suggest corrosive water and low pH levels. The use of a water softener or acid neutralizing agents may be necessary to resolve such problems. This can help to protect your pipes, as well as the visual appeal of your fixtures. Contact Wimpy's Plumbing & Air to schedule water treatment system services in Bradenton, FL.
Call 941-322-1911 today and find out why our customers say, I Love My Plumber!