Ellenton Air Conditioning Services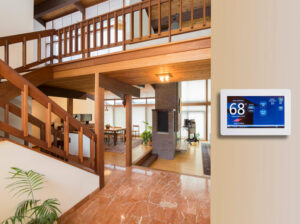 When you need experts to help you with air conditioning service in Ellenton, FL, contact us at Wimpy's Plumbing & Air right away. We'll have an AC expert to your address fast and we won't rest until your AC is working well again.
Air Conditioning Repair
We'll complete any air conditioning repair in Ellenton, FL that you need to have done. No matter what it takes, we'll find out what has gone wrong with your air conditioner, then arrange to fix it fast so you won't have to worry about it anymore.
Never worry about calling us for an air conditioning repair in Ellenton, FL. We are standing by, ready to get you and your family cool at home again soon!
Air Conditioning Replacement
Sometimes, you need an air conditioning replacement in Ellenton rather than a repair. If this happens to you, don't worry! Our experts will work with you to find the best new air conditioning unit for your needs. We'll match you with a unit from a reliable company that suits the size of your home, your usage patterns, and your energy-saving needs.
Air Conditioning Installation
Our team will complete your air conditioning installation in Ellenton, FL, too. We'll make sure that each part is working according to the manufacturer's standards for that unit. Then, we'll turn the unit on and ensure that it's cooling well before we leave. If you aren't getting cool again, we aren't finished yet!
Duct Cleaning
If you haven't had your ducts cleared out in a while, contact us for duct cleaning in Ellenton today. We'll clear as much dust and debris out of your ductwork as we can, so you'll breathe cleaner air and your HVAC system will work more efficiently, too. Our specialized vacuum technology removes more dust and debris than other systems do!
Indoor Air Quality
If you're concerned about your indoor air quality in Ellenton, call us today! We can test your IAQ, then let you know what we found. We'll design a clean-air solution for you that is specific to your home and your particular needs.
Call us at Wimpy's Plumbing & Air now, or whenever you need air conditioning (or plumbing) service in Ellenton, FL. We'll work with you to implement the AC solutions you need so you can stay cool and breathe clean air every day. Make an appointment with one of our HVAC experts now!