Air Conditioning Service Longboat Key, FL
If you need air conditioning service in Longboat Key, FL, call in our experts from Wimpy's. We promise to get to you quickly, assess your needs accurately, and get you the solutions you need to stay cool at home no matter how hot it gets outside.
You can rely on us as your trusted air conditioning company in Longboat Key. No matter what your air conditioning system needs, we'll take care of it fast with the friendly service you count on when you call Wimpy's.
Why choose Wimpy's for your Sarasota area Service Area needs?
Our employees are fully-trained & licensed technicians so you can trust we get the job done right.
We'll show up on time and work hard to get you the very best solution to your problem.
We've been trusted in the community for 50 years!
How Can We Help?
Call us today for all your Service Area needs!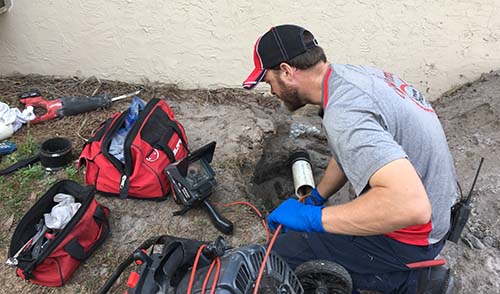 Air Conditioning Repair in Longboat Key
Drain cleaning is easy when you get our team in Longboat Key working for you. We'll find your clog and remove it ASAP so you'll have full drain functionality again as soon as possible. No matter what it takes, we'll eliminate your clog as soon as we caIf you need air conditioning repair in Longboat Key, FL, give us a call today! We'll send an A/C expert to your home to perform your air conditioning service ASAP. We know that you rely on your air conditioner to not only keep you comfortable but also to help you stay healthy when it's really hot outside. That's why we will fix any problem that comes up and do our best to get everything running again fast.
Cooling Experts in Longboat Key
Air Conditioning Maintenance
Regular air conditioning maintenance, also known as A/C service, can keep your air conditioner in great working order for many years. We'll test each part, change your filters, and clean out your A/C unit to ensure optimal functioning all summer long. We'll even visually inspect your entire HVAC system and let you know if we see anything that needs repair.
Air Conditioning Replacement
When it's time to get a new air conditioner, call us at Wimpy's to find the best air conditioning replacement for you in Longboat Key. We'll make sure that your new air conditioner meets all of your needs and fits well with the size of your home, your usage patterns, and more. We can even help you get an energy-saving air conditioning system so you can keep your costs down all year round. Once you choose your new system, we'll order it for you and get it delivered as soon as it comes in.
Air Conditioning Installation
Whether you buy your new air conditioner through us or not, we'll can get your air conditioning installation in Longboat Key, FL done fast. We also perform every installation according to manufacturer standards so you can be sure that each part is working the way it was designed to. We'll test your new air conditioner before we leave, just to make sure that it is cooling the way you want it to!