Plumbing & AC Help in Siesta Key, FL
When it's time for plumbing and air conditioning in Siesta Key, FL, contact us at Wimpy's Plumbing & Air to get professional help for your unique needs. We'll work with you to make sure you quality service and have a team that you can depend on no matter what.
Our professionals have been in the business for years, so we are sure that we can get you a great service no matter what you need done in Siesta Key. From plumbing to air conditioning, our experts have you covered!
Call us now to schedule a visit!
Why choose Wimpy's for your Sarasota area Service Area needs?
Our employees are fully-trained & licensed technicians so you can trust we get the job done right.
We'll show up on time and work hard to get you the very best solution to your problem.
We've been trusted in the community for 50 years!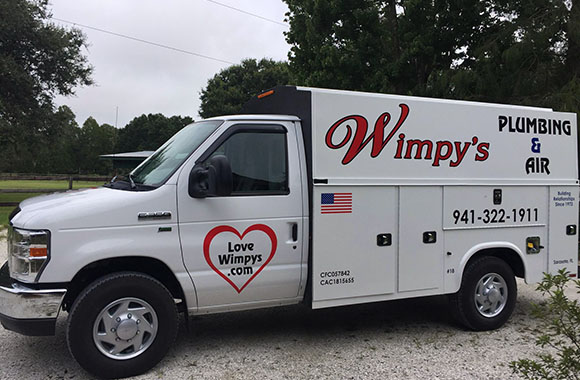 Plumbing Siesta Key
Are you struggling to find someone you can trust with your plumbing in Siesta Key, FL? At Wimpy's, we have experienced plumbers in Siesta Key who handle these services regularly. We would love to help you get an accurate assessment on what your needs are, then help you get a solution.
Drain cleaning
Hydrojetting
Installations & replacements
Repiping
And more!
Air Conditioning Siesta Key
Call us for air conditioning in Siesta Key. We can help with everything from installations to replacements and repairs to maintenance. We will ensure that you are cool and comfortable before we leave. Our team is dedicated to helping you relax and cool off at home. The Wimpy's Plumbing & Air team is here for you and committed to your comfort. Reach out today to get AC service done ASAP.