Your One Stop For Home Service in Bradenton, FL
Did you know that Wimpy's offers complete AC and plumbing service in Bradenton, FL? Whenever you need HVAC help or a plumber in Bradenton, FL, give us a call because we are always here for you!
Air Conditioning
When it comes to air conditioning in Bradenton, there's nothing we can't handle for you. Stop stressing and call us now to get AC service soon.
Air Conditioning Repair
We'll complete any air conditioning repair in Bradenton, FL fast. No matter what crazy stunts your AC is pulling now, we'll figure out what has gone wrong and fix it fast.
Air Conditioning Installation
When it's time to get a new air conditioner, rely on our team for your air conditioning installation in Bradenton. We'll find you a great new AC, then install it and test it before we leave.
PlumberBradenton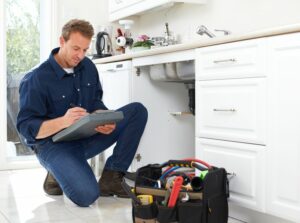 Our plumber in Bradenton, FL is always happy to help. No matter if you need drain cleaning, sewer repair, and water heater, Rowells can help! Call us up and we will be there soon.
Drain and Sewer Service
We offer complete drain and sewer service in Bradenton. In addition to removing clogs, we can also perform drain and sewer repairs or replacements. We'll send a camera down your line to figure out what is wrong, then design a plan to get your drains and sewers working normally again soon.
Drain Cleaning
Drain cleaning in Bradenton doesn't have to produce anxiety. We will get rid of your clog, no matter where it is in your system or how stubborn it's being.
If it will work for you, we'll use hydro jetting in Bradenton to clean out your pipes. Your plumber in Bradenton, FL will spray pressurized water into your system, aiming it at your clogs to break them up and flush them down the line. We can also use this method to clean sludge off the sides of your pipes.
Trenchless Sewer Service
When we can, we'll perform trenchless sewer service in Bradenton. These techniques rely on technology to fix your plumbing, rather than on digging a trench through your yard. They are cheaper and less stressful for you, which are always good things!
Find An Expert AC Technician & Plumber in Bradenton, FL Today!
Call us at Wimpy's Dependable Plumbing today for all of your HVAC and plumbing needs. Our plumber in Bradenton, FL, or one of our HVAC experts will be at your door soon. Once there, we won't rest until your problems are gone! Make an appointment with one of our skilled experts today!