Sink Repairs
If you can't get your sink to drain, if it's leaking, or any other issue has come up, it's time to call a plumber in Sarasota. At Wimpy's Plumbing, we'd be happy to come out and figure out what's going wrong with your sink. Call us at (941) 322-1911 or schedule an appointment online.
We are here to help get your sink back in good working order. Our team of plumbers knows how difficult it is have a sink be out of use at your home or business. With our help, your issue will be solved fast!
Why choose Wimpy's for your Sarasota area Sinks needs?
Our employees are fully-trained & licensed technicians so you can trust we get the job done right.
We'll show up on time and work hard to get you the very best solution to your problem.
We've been trusted in the community for 50 years!
Questions?
Give us a call, we're always happy to help!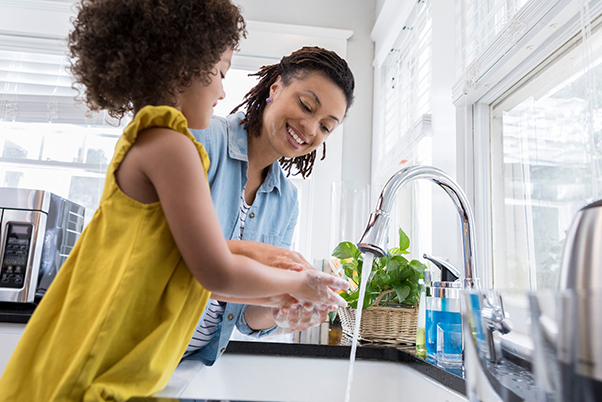 The Sink Won't Drain
When your kitchen sink won't drain, the first step is to take apart the p-trap, clean it, and maybe clean out as much pipe as you can. If your sink has two sides and only one won't drain, try plunging the stopped up side while holding a plug or cover down on the other side. This should move the clog, and covering the other side means that you won't get splashed or sprayed in the process.
If that does not work, find your p-trap and remove it. Next, look for the tee fitting, which connects the two sides of your sink together. Remove this, and look inside. This can get blocked if someone tried to put too much waste down the disposal at once. You can usually tap the blockage out, or use a screwdriver to remove it. If you remove a blockage, put the sink back together and test the drain to see if this was the problem.
Leaking Sinks
If your sink is leaking, you may not notice until you check the cabinet underneath it for something. When you find out everything is wet, you'll know you have a problem.
Bathroom SInks
In a bathroom sink, the problem is usually with one of the joints between the pipes. Clean up the water in the sink and put down some cloths to soak up any more leaking. Then, turn on the water and use a flashlight to help you figure out where the leaks are coming from. If you feel confident doing some basic plumbing work, head to the hardware store to get what you need to fix the problem. Otherwise, you can always call a plumber to do it for you.
Kitchen Sink
With a kitchen sink, the problem can be a little more complicated. It may still be that a joint is leaking, but it may also be a problem with your garbage disposal. Turn on the water, and try to figure out where the leak is coming from. Check to see if the mounting bracket is loose and if all the lines are intact. Look to see if the seal on the bottom of the disposal is cracked at all.
Sink Stopper Stuck?
Every once in a while, you may notice that you can't drain your sink very easily. You press on the lever to raise the stopper, but it stays in place. Fortunately, these problems are usually relatively easy to fix.
You will need to manually pull out your stopper, if you can, and you may need to disassemble part of the plumbing underneath the sink, too. Most stoppers are a pop-up plug attached to a vertical rod by a horizontal lever. Sometimes, the clip that attaches the lever to the rod comes undone or pops off. This is easy to fix. Simply replace it, and your stopper should work again.
If you try all of these ideas and you still have a leak, give us a call. Wimpy's plumbers are leak experts, and we're always happy to solve your sink puzzles for you. Schedule an appointment by calling or online, and we'll see you soon.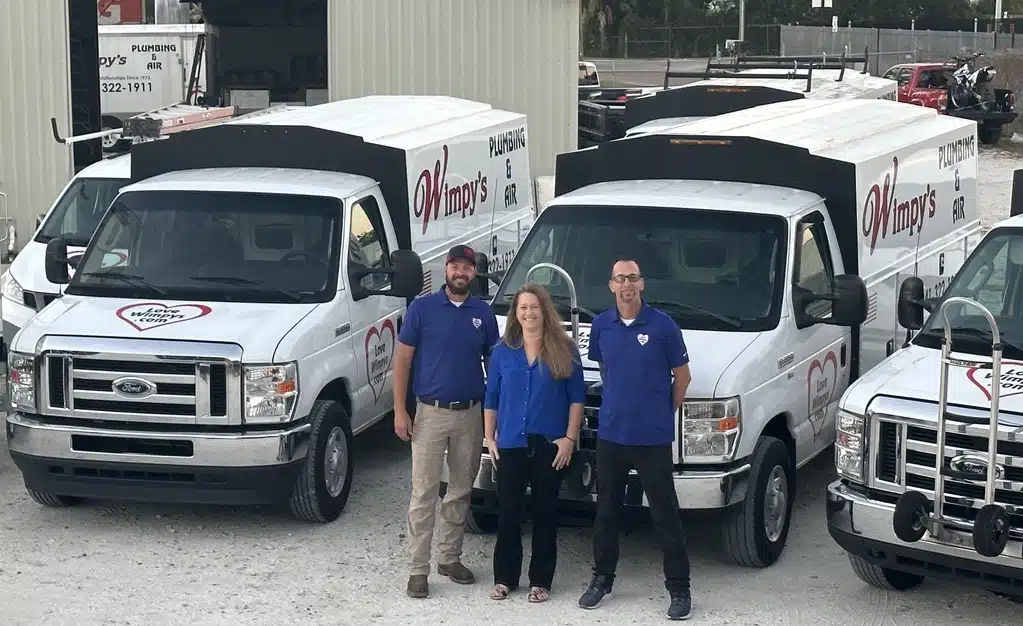 Sarasota Plumbers Since 1973
We serve Sarasota and the surrounding areas!