Did you wake up to a beautiful fall morning and find your shower full of black, ugly looking water? Did you flush your toilet only to see it didn't flush? If your toilet is stopped up and your shower is backing up also, you have a clogged drain. Somewhere in your main line there is something causing a sewer blockage. Plumbers in Sarasota, Florida, call it a stoppage. If you have a home built before the 1980's, in Sarasota or Bradenton, your Plumber can be sure that you have a cast iron drainage system under the floors of your home. Cast iron piping … [Read More]
---
Did you move to Sarasota and buy an older home?  A lot of folks do because of the character of the home or the neighborhood it is in.  Welcome to our town! At the time of buying your home, it's possible you and your home inspector did not see the entire plumbing system.  You probably did see all the cosmetics of the kitchen, bathrooms and laundry rooms.  And maybe that was upgraded.  But did you see the heart of your plumbing system?  By that, I mean did anyone offer to camera the main drain lines?  Or show you the … [Read More]
---
While modern plumbing techniques, materials, and innovation help homeowners to enjoy very dependable and effective performances from their plumbing systems, it is important to note that there is really no such thing as a 100% reliable plumbing system.
---
You may of lived in the same house in Sarasota for over 35 years.  Life is going along just great and over the course of those 35 years you may of had minor plumbing, electric and air conditioner issues.  It happens.  Everything needs some attention as time passes. Maybe, yesterday your toilet backed up.  As you think back over time, you know this has never backed up into your bathtub, like it is now when you flush your toilet.  This is a sign that your plumbing system needs attention.  Call the Plumber!  So you call the Plumber and he clears … [Read More]
---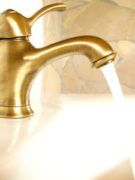 At some point, you are probably going to find yourself in a situation where professional drain cleaning in Sarasota, FL  is necessary. If and when that happens, remember that you can call upon our team to guarantee that the job is done right. That being said, of course, we understand that you'd probably like to avoid such situations to begin with. That is why we've put together a brief guide to help you to avoid clogged drains in the first place. Keep these tips in mind, and you should be able to minimize the risk of clogged drains. When … [Read More]
---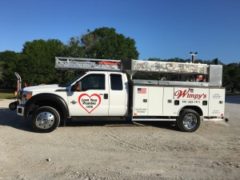 When you want a Plumber, wouldn't you rather have one that can take care of all of your plumbing needs?  Wimpy's is that Plumber, Sarasota's Full Service Plumber! We can fix your running toilet, drippy faucet or install all new drain lines and water lines in your house.  We can clear your drains that are stopped up or install you a whole house water conditioner, filter or water softner. If you are having a problem stoppage, we have the latest technology to go inside a drain line with a camera and see what the problem is.  If fixing the … [Read More]
---
As convenient as our plumbing systems may make our lives in this day and age, there is still plenty that can go wrong. If your sewer line is clogged up and making it difficult to drain waste and wastewater out of your home in an effective and reliable manner, you are not going to be able to enjoy the level of quality service that you deserve from your plumbing system.
---
Leaking pipe under house when using kitchen, was what a customer called with yesterday.  She said that when she runs the kitchen sink, she sees water under her house.  Her house had a crawl space underneath it so she could see the water puddling up. Now if this is something you are experiencing also, then there is is good chance that you will need to call a Professional Plumber to make the needed repair.  You want to beware of calling a handyman to fix your plumbing drain line under the house.  Depending on the condition of the waste piping … [Read More]
---
Water on the bathroom floor or on the floor of the wall behind the bathroom, maybe the kitchen?  We had this happen to a good customer the other day.  They had just gotten back into town and turned on their bathroom sink faucet.  The husband noticed water on the floor coming out from under the refrigerator.  They had just gotten a new refrigerator and thought maybe the ice maker line connection was leaking.  He pulled the refrigerator out and checked the ice maker line, that was fine.   But there was still water on the floor.  That's when he … [Read More]
---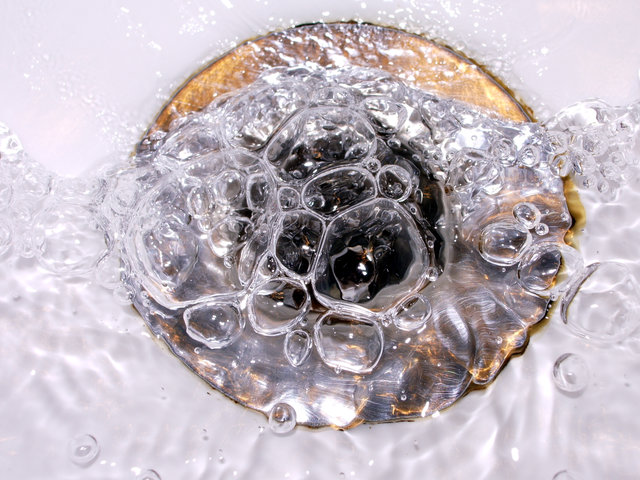 There are a number of different issues that homeowners may encounter with their plumbing systems, many of which we've covered before. It's not all about leaks and a lack of hot water, though.
---