House pumps, Submersible pumps, pressure tanks and water softeners.  All of these are essential  to keep working, so you can have water.  When you go to your kitchen or bathroom faucet, does it even occur to you that water might not come out?  If one of the pumps doesn't turn on, then you won't have water.  Since Fall is upon us, the leaves are starting to fall.  One thing you should do is to keep the leaves and debris clear of the pump and pressure switch.  One of the most common reasons for having no water and the pump … [Read More]
---
More and more homeowners are looking for ways in which to boost energy efficiency in their homes these days. Sure, upgrading your appliances and HVAC systems with more efficient models is one way to do it. There are other issues at hand, though, that cannot be resolved by simply replacing existing equipment. Integrating an innovative new system into your home can help. That is why you may want to consider the installation of a hot water recirculation system in Sarasota, FL. Using such a system helps you to avoid water waste that you may not even realize is taking … [Read More]
---
We all want to believe that the water coming from our faucets is of the highest quality. In many cases, though, this is just not the case.
---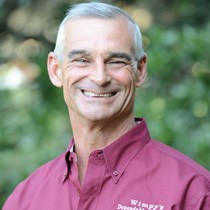 Stoppages and slow drains, Wimpy's has the expertise to solve your drain problems.  Knowledge can make you a tradesperson, but only experience can make you an expert.  This is so true when it comes to drain cleaning.  For over forty three years in the Sarasota/Bradenton areas, including all of the barrier islands, Wimpy's has been solving stoppage problems and slow drain issues for our customers.  We have professional, State Certified Master Plumbers with years of experience to take care of your drain problems. We are the Plumber in Sarasota who will give you an honest evaluation of your problem. … [Read More]
---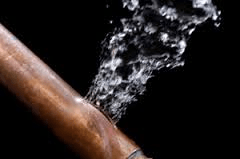 Even the least hand homeowners out there know that the pipe is the main building block of their plumbing systems. The most common problems with plumbing systems tend to relate to these pipes themselves.
---
With the holiday season getting into swing, homeowners throughout the country are gearing up for friends, family–and food! Sitting around the table with those closest to you and sharing a big, home cooked meal is really one of the great pleasures in life.
---
When you hear the word plumbing, your toilet is probably one of if not the first thing you think of. We're guessing that you don't need us to explain why exactly a non-flushing toilet is such a huge problem.
---
In our previous blog post, we talked about how a toilet that won't flush is most definitely a bona fide plumbing emergency. Now that we've covered one of the most common problems that you may encounter with your toilet, we want to talk about one of the most common misconceptions that homeowners have about toilets in general.
---
Some people have water coolers in there home that they keep stocked with large bottles via a delivery service. Others depend upon the faucet in the kitchen for their drinking water.
---