Septic Tank Services in Sarasota
A lot of modern homes are connected to a municipal sewer system, meaning that the waste and wastewater leaving their homes is piped via the sewer line. While not all homes are integrated into such a system, that doesn't mean you're stuck using an outhouse, of course. Instead, those homes not hooked up to a municipal sewer system will rely upon a septic tank in order to hygienically and conveniently deal with the waste exiting their homes.
For obvious reasons, you really want to know for certain that your septic tank is in fine working order at all times. In order to ensure that this is the case, you must schedule your septic tank repairs and maintenance with qualified professionals only. To do so, just dial our number and let the pros here at Wimpy's Plumbing & Air get the job done right.
Wimpy's Plumbing & Air provides septic tank services in Sarasota, FL, and the surrounding areas.
Why choose Wimpy's for your Sarasota area Drain & Sewer needs?
Our employees are fully-trained & licensed technicians so you can trust we get the job done right.
We'll show up on time and work hard to get you the very best solution to your problem.
We've been trusted in the community for 50 years!
How Can We Help?
Call us today for all your Drain & Sewer needs!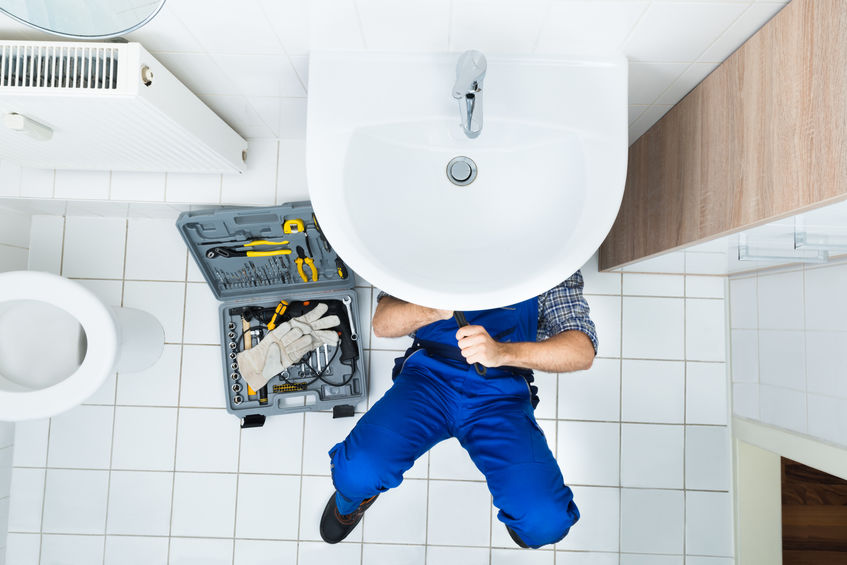 How Does a Septic Tank Work?
You may think that septic tanks are only used in very rural communities, but this is really not the case. Their use is much more common than you likely realize, even in small towns, suburbs, and certain bigger cities. The reason that they are so common is because the technology works, provided the tank is properly serviced. When wastewater enters the tank, the waste will separate. Solids sink to the bottom, while the scum layer floats to the top. The liquid flows into another chamber, and the waste therein further settles. By this point, the wastewater is fairly clear, and drains out into a leach field. The tank must be cleaned on a regular basis, to prevent the scum and sludge from building up too much.
Call for Septic Tank Repair and Maintenance Services
If you have any reason at all to suspect that there is a problem with your septic tank, you should dial our number immediately. There are many warning signs that you may notice, including the smell of sewage, backed up toilets, slow–moving drains, and more. The sooner that any necessary repairs are completed, the better off your system is going to be.
Additionally, you will need to have your septic tank inspected and maintained on a regular basis. This includes having it pumped out when the waste levels within reach a certain point. It sounds like a dirty job, but, as they say, someone's got to do it. When we do, you can count on the work being done promptly, cleanly, and properly. Call today to get started.
Protect Your Septic System with BioOne
When you use a septic tank, you yourself are responsible for the maintenance of that system, as well as any repairs that it may need. While we are happy to repair your system as needed, we believe that an ounce of prevention is worthwhile. That is why we recommend using BioOne in order to protect the condition of your septic system and tank. BioOne is an eco–friendly product that uses live cultures, the BioOne Hungry Bacteria, in order to degrade fats, oil, grease, and organic waste that can build up in your system. Contact us to learn more.